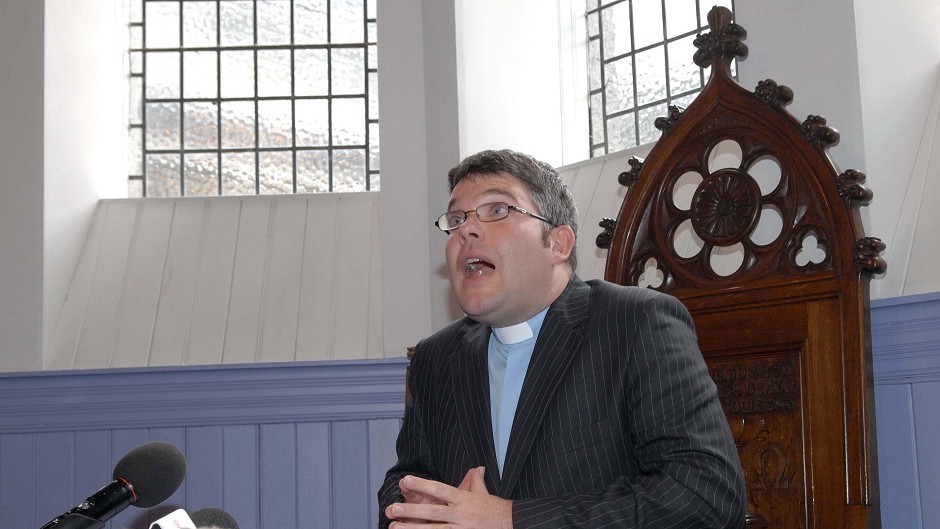 Equality campaigners were feeling optimistic last night after figures suggested the Church of Scotland was a step closer to changing its stance on gay clergy.
It is understood that 23 of 45 presbyteries with voting rights have backed a "mixed economy" proposal which would allow congregations to appoint someone in a same-sex relationship.
This would indicate a major hurdle has been crossed and the issue will now be referred to the General Assembly next year.
Commissioners will have the final say on whether congregations should be allowed to opt-in to a policy to appoint a minister in a same-sex relationship under a "conscience clause".
The church would retain the traditional position – a ban on gay people in relationships becoming ministers – as its default stance.
The proposal – which has been rejected by 10 presbyteries so far – is aimed at ensuring both sides of the debate are accommodated within the legal framework of the Kirk.
The unofficial figures have been collated by observers within the church, and the Press and Journal.
The debate over the issue was triggered by the appointment of the Rev Scott Rennie to Queen's Cross Church in Aberdeen in 2009.
Pro-gay rights Kirk group Affirmation Scotland spokesman Rev John Mann, who is minister at St James' Parish Church at Pollock in Glasgow, said: "This is good news, it is what we have been hoping for and working towards.
"I think it is testimony to the broad nature of the Church of Scotland that folks are willing to go along with this.
"It gives people the choice and does not force anything on anybody."
But the Rev Douglas Cranston, of evangelical Kirk group Forward Together, has predicted that the mixed economy proposal would not heal divisions and would lead to a steady drift away from the national church.
A Church of Scotland spokesman said presbyteries had until December 30 to vote and the official outcome would be known in the new year.
He added that congregations would have to opt-in to the policy.
The spokesman said: "When a vacancy arises the local Kirk Session decides on which minister is called and then there are two votes by the congregation to decide the outcome.
"When a congregation is linked both have to vote to see they get the right minister for them. A no-vote always wins. It is not a case of having a minister thrust upon a congregation against their wishes but essentially, a local decision."