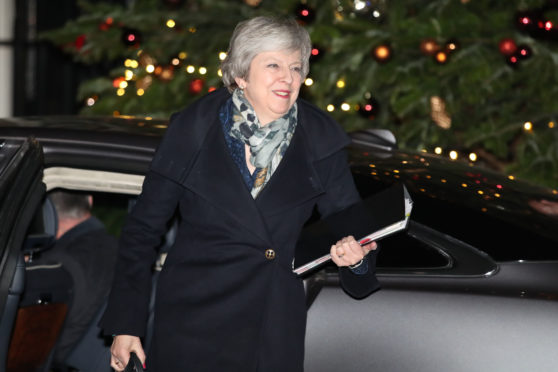 Theresa May lives to fight another day after seeing off an attempt by her own MPs to oust her as leader of the Conservative party.
The prime minister avoided a leadership challenge by surviving a confidence vote – but only after she committed to stepping down before 2022.
And although 200 MPs backed her in the secret 1922 committee ballot, the result was far from a resounding victory with over a third of the parliamentary party – 117 – calling for her to go.
Speaking outside Number 10 afterwards, she accepted a "significant" number of Tory MPs had voted against her but insisted said she now wanted to "get on with the job".
She also spoke of a "renewed mission" to deliver the "Brexit people voted for, bringing the country back together and building a country that really works for everyone".
Among those who supported Mrs May were north-east MPs Andrew Bowie, David Duguid and Colin Clark.
The result means the Tory leader, who reportedly brought some of her ministers to tears when she addressed the committee before the vote, now cannot be challenged again by her own MPs for a year.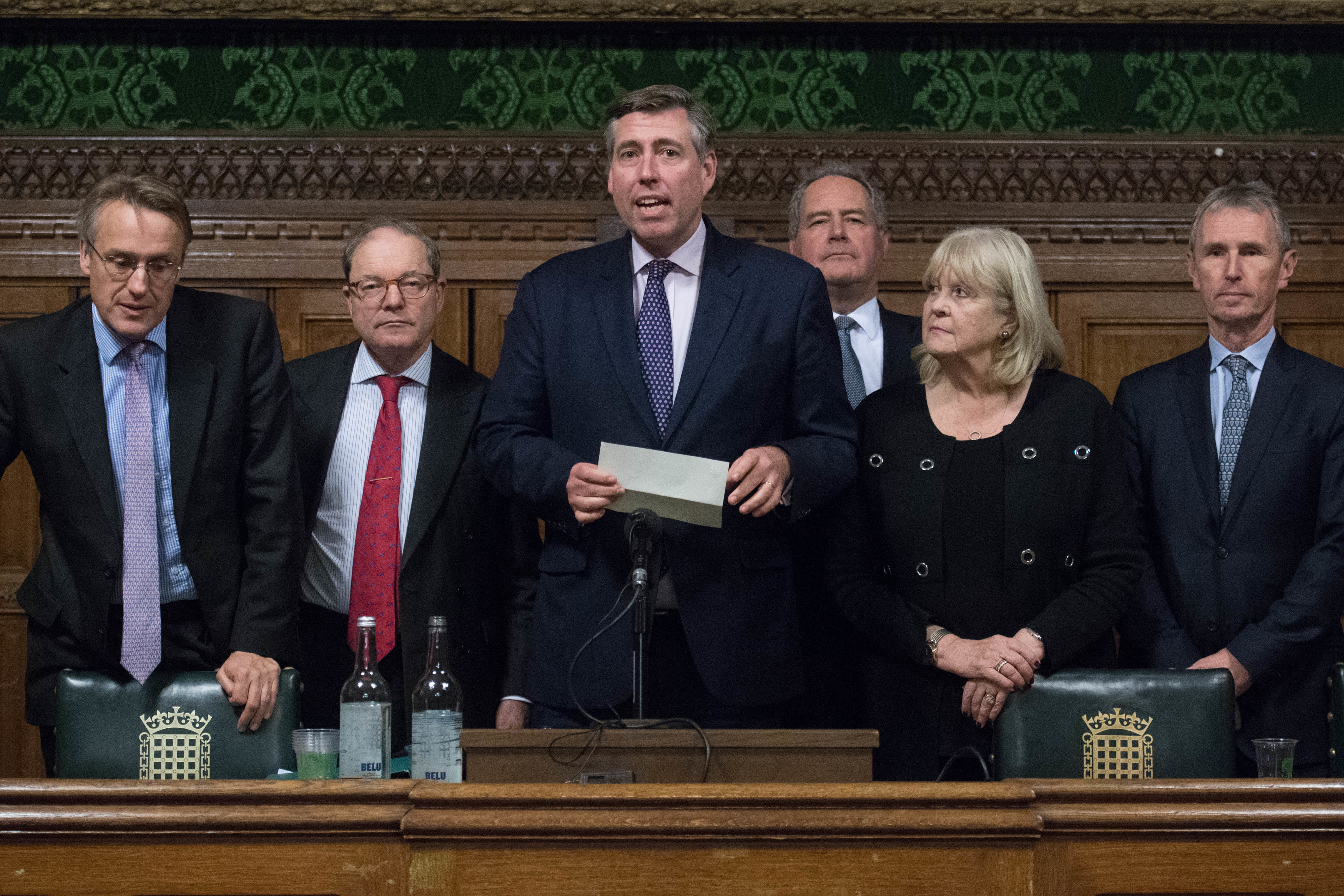 Labour could yet table a motion of no confidence in her government, however, which could in turn trigger a general election.
And if they don't, the other opposition parties have indicated they will take matters into their own hands.
Liberal Democrat former Scottish secretary Alistair Carmichael said it was the "worst possible result" for the Tories, left without the power to "finish her off", while Jeremy Corbyn insisted it made "no difference to the lives of our people".
First Minister Nicola Sturgeon called it "barely even a Pyrrhic victory for the prime minister, who has now admitted her time in office is limited".
She added: "At a crucial time in the UK's history, it has a lame duck prime minister saddled with a lame duck Brexit deal."
Yesterday morning, Mrs May, who learned of the vote on Tuesday night, came out swinging, issuing a dramatic statement in Downing Street.
She warned a change in prime minister would put the UK's future at risk and could delay or halt Brexit.
And she insisted she would contest the vote with "everything I've got", saying she had devoted herself "unsparingly" to delivering on the 2016 referendum result.
The former home secretary was similarly bullish at Prime Minister's Questions, which her husband Philip watched from a seat in the public gallery where she could see him.
Mrs May, who cancelled cabinet and a trip to Dublin for talks with Irish premier Leo Varadkar to lobby MPs, joked she would have "possibly many meetings" with ministerial colleagues.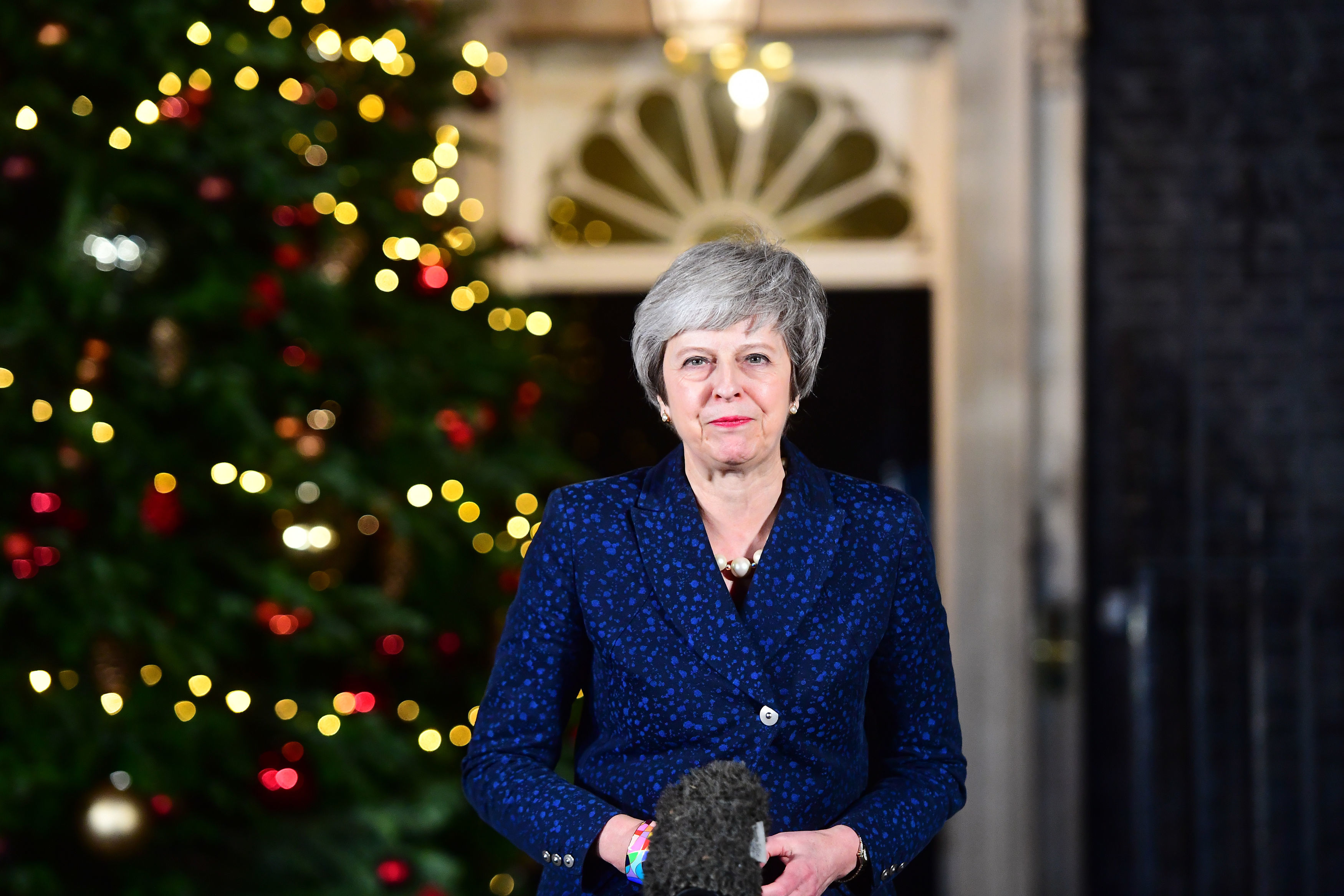 She also claimed a Corbyn government was a bigger threat to the economy than Brexit and – to cheers from the Tory benches – dismissed his approach as: "No plan, no clue, no Brexit."
Meanwhile, when pressed on when the deferred Commons vote on her Brexit deal, pulled on Monday, would be rescheduled, Mrs May added: "We've had a meaningful vote, we had it in in the referendum in 2016."
The Labour leader repeatedly pushed her to hold the vote on the withdrawal agreement and future relationship political declaration while also warning that whatever the outcome it would do "nothing to solve the government's inability" to get an agreement that works for the UK.
When it was his turn to question the PM, SNP Westminster Leader Ian Blackford called on her to "take responsibility, do the right thing, resign".
He added: "This government is a farce, the Tory party is in chaos, the prime minister is a disgrace with her actions."
After the news broke that the 48 threshold had been reached, immediate statements of loyalty for the prime minister were issued by every MP in her cabinet, including several who have been touted as possible successors.
Foreign Secretary Jeremy Hunt said Mrs May was "the best person to make sure we actually leave the EU on March 29", while Home Secretary Sajid Javid said a leadership contest would be seen as "self-indulgent and wrong".
But in a joint statement, the chairman of the European Research Group of Eurosceptic Tory backbenchers, Jacob Rees-Mogg, and his deputy Steve Baker said: "Theresa May's plan would bring down the government if carried forward.
"Our party will rightly not tolerate it … In the national interest, she must go."
The prime minister has been visiting EU leaders since suspending debate on her deal, seeking further reassurances the backstop insurance policy – aimed at avoiding a hard border on Ireland in the event a trade deal is not reached by the end of the transition period – is truly temporary.
But they have made clear the withdrawal agreement and political declaration are not up for renegotiation.