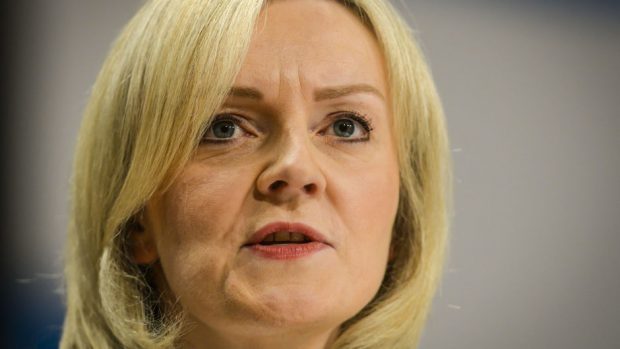 Since taking on the role of International Trade Secretary I have strived to set out my vision for future trade.
I believe in free trade and breaking down barriers to give people in Britain and across the world the opportunity and freedom to get on in life.
Businesses must be able to trade freely in order to prosper. That is why I was deeply disappointed to hear of the decision that the US will be imposing tariffs on some of Britain's great industries and products, including the iconic Scotch whisky.
At every juncture possible I have made the case to the US administration that to go ahead with such action would be incredibly disruptive and unhelpful at a time when we are looking to deepen our ties with our friends across the Atlantic.
We believe these tariffs have been unfairly imposed. The UK has fully complied with its WTO obligations and I made this case to the US ambassador and WTO Director General when I was in Geneva last week.
But more of a concern is that these tit-for-tat tariffs are extremely damaging, anti-free trade and in no one's interest.
They will hurt UK businesses and reduce US consumers' choice. Slapped with a 25 per cent tariff, the good people of America will have to pay more for their tipple of Scotch and teatime Walkers Shortbread treat.
It is my ambition to open up more markets around the world for Scottish whisky, Welsh lamb and English ceramics, not to get drawn into detrimental trade wars.
And there are huge opportunities out there to do so. We are leaving the European Union on the 31st October with the Prime Minister's newly negotiated deal and I know that Scottish exporters are looking far beyond Europe to those new opportunities.
In fact, the rest of the world is already where the action is; it is a larger buyer of Scottish exports than the EU.  Every second, 41 bottles of Scotch whisky are shipped to 175 global markets around the world. Whether you're in New York or New Caledonia, there aren't many places on earth that you can't get your hands on a good dram.
Scotland is a great trading nation and demand for Scottish expertise, services and goods is growing at more than 5% a year.
By striking free trade agreements with like-minded, free market democracies like Australia, New Zealand and Japan, Scottish businesses will thrive. They will have more markets to sell in to, fewer barriers to trade and the threat of being hit by tariffs will diminish.
Because with the armour of a free trade agreement, British businesses will be more protected from the kind of retaliatory tariffs we have seen imposed this week.
In an increasingly protectionist world, where the US-China trade war continues to escalate and tensions between the EU and US remain strong, it is vitally important the UK stands up to make the case for free trade.
We cannot stand idly by and accept this as the new state of play. The UK is about to take back control of our own independent trade policy for the first time in 46 years and it is my intention to use this opportunity to set an example of how global trade should be conducted.
We are not a nation afraid of competition. We are enterprising risk takers who have fantastic goods to sell across the world and I want to make sure the world can come to market and buy.
Yesterday, I met with several businesses who will soon be affected by these regressive tariffs. I made a promise that I will fight their corner by appealing to the better judgement of my counterparts across the pond and continue to press them to rethink their decision.
Ultimately, a free trade agreement with one of our closest allies and biggest trading partners will be the key to greater prosperity for both our countries and will be the springboard from which Scottish business will flourish.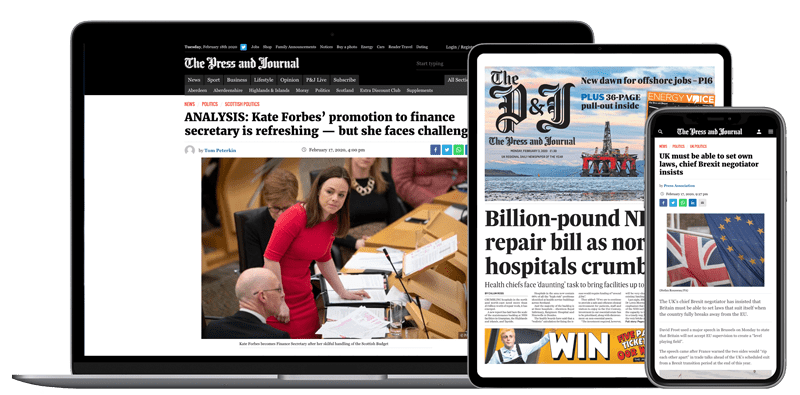 Help support quality local journalism … become a digital subscriber to The Press and Journal
For as little as £5.99 a month you can access all of our content, including Premium articles.
Subscribe