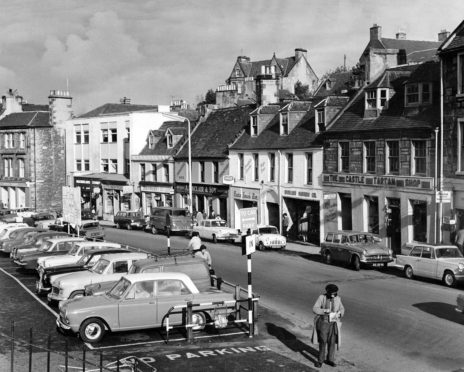 A friend of mine left Wick for the bright lights of London in the 1960s, but before he headed south to where the streets were paved with gold, he called in to let his granny know.
She seemed happy, considering the alternative, for she just gave him one bit of advice: "That's fine, son, but whatever you do don't go anywhere near Inverness, for it's full of the dregs of Cromwell's Army."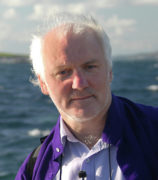 Now without wishing to enter the debate on whether that's (still) a fair description of Inverness, Granny's response was fascinating. For it wasn't anything she'd learnt in a book or in school, but hauled out of her folk memory. That collective memory we all have one way or another from our historic or geographic background. Such as that time Super Caley were fantastic and Celtic were atrocious…
For the record, Cromwell left his considerable mark on Inverness in the years 1652-1657 when he was in charge of building a fortress in the Highland capital. As Lord Protector of the Commonwealth of England, Scotland and Ireland after King Charles 1 was deposed and executed, Cromwell built the citadel at Inverness to overawe any potential Highland royalist rebels. The bare remnants of that fortress (two lengths of ramparts and a bastion) can still be seen within the oil terminal in the harbour area of Inverness at Cromwell Road, which runs between Shore Street and Longman Drive in the city's industrial estate.
These years saw a pro-royalist uprising in the wider north-west Highlands which was quashed by 6,000 English troops – I suspect that the Wick granny's folk memory would have been based on some of the atrocities no doubt carried out during that campaign.
Cromwell's citadel was built from good solid stone taken from nearby ecclesiastical centres, such as The Priory in Beauly, the nearby Dominican Friary and Fortrose Cathedral. Any stone that smacked of opulence and the established church was fair game for Cromwell. That stone, in turn, was subsequently used again to build the old Inverness Castle and the old Ness Bridge after the Restoration of the Monarchy in 1660. The fortress itself held 1,000 soldiers at any one time, who no doubt had occasion to cause plenty trouble in the streets of Inverness.
The Wick granny, however, would have no need to recall the history of Inverness to remember Cromwell. O yes, yer man didn't just stop in the Highland capital – he garrisoned some of his troops in Ackergill Tower in Sinclair's Bay some three miles north of Wick during his siege of Dunnottar Castle when he was hunting all over the country for the Scottish Crown Jewels (known as the Honours of Scotland). But, like General Wade later on, his troops did do some good: building roads (to conquer) as they went along. They are credited with building the first roads in Caithness, including the lovely small single arched bridge at the John O' Groats mill.
Folk memory is an amazing thing. It shortens history. It doesn't have to be as 'big' and historic as Cromwell's visitation to the Highlands. What that amounted to was a military invasion with all its consequences, which ripples across the generations, just as a stone thrown into a loch leaves its expanding circles. I remember a man in Kyleakin who talked of his parents seeing folk coming back from the Battle of the Braes in Skye (in 1886) covered in blood after their skirmish with the police, and I remember Sorley MacLean telling me about people who'd heard direct accounts of the houses on Raasay being set on fire by Cumberland's maurauding troops after Culloden. These events left scars that lasted across generations, which makes the children of miners now giving their votes to the Tories a strange reality.
The same is true for our personal memories of course. They either constantly drag us back into an (often imagined) golden past or impel us towards a better future. Technology has changed our lives beyond recognition. I was born and brought up in a pre-electrical universe, with a visit to the main town of Lochboisdale (to go to the dentist!) like a visit to Los Angeles. Not that we were in any way insular, for I was surrounded by merchant navy seamen who came back with wondrous tales about marvellous paces like Buenos Aires and Melbourne and ex-servicemen who had spent time in Stalag 9c, or previous to that, at the Somme. Even without emails and iphones we were in touch with the wider world.
These things shaped us within the oral tradition, before we became shaped by the external media, tending to know more now about Lionel Messi than about Lachaidh Mhìcheil who lives on his own just along the road in the next village.
The good thing is that we live in the present, not in the past, however much it shapes or feeds us. I was once given a lovely meal by an Irish woman who piled the potatoes on to my plate, telling me as she added another one: "hing is, Angus, we still remember The Great Famine."
---
Angus Peter Campbell is an award-winning writer and actor from South Uist