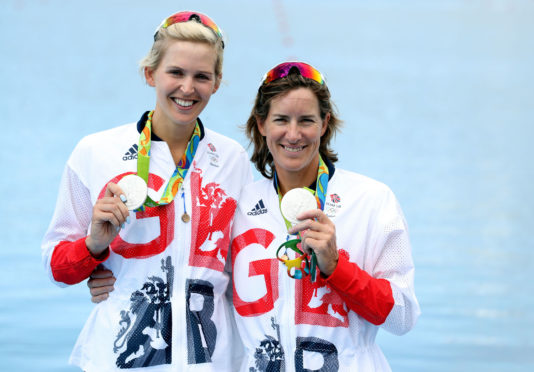 This year's Olympic Games has certainly had its problems.
First of all there was the huge outcry about forged drug tests, with Russia being accused of state sponsored drug taking.
I did think it was a bit harsh tarring all Russian athletes with the same brush though. Other nationalities have athletes failing drug tests.
But I don't think the countries themselves have ever been accused the way Russia has. I suppose the only advantage of a Russian ban is that it opened up the competition.
As if the drugs controversy wasn't bad enough, the games then had one of their senior officials charged by Brazilian police accused of selling tickets to touts.
The Olympics don't need this sort of bad publicity.
What about the US swimmers, who told police they'd been robbed at gunpoint, with one of them apparently having a gun pointed at his head.
The police looking for evidence to back up the swimmers claim to help them identify the gunmen, checked out the CCTV coverage only to find that the Americans were telling porkies. They were escorted off the plane, which would have taken them home and taken to police headquarters where a different story emerged.
Fortunately the positives of the games shone through, with Great Britain doing extremely well, having their best games since 1908.
From swimming to rowing and athletics to cycling, our athletes are bringing home the medals they've won.
Scottish sports stars, including ace tennis player Andy Murray and rowing champ Katherine Granger, definitely pulled their weight, helping push up the medal total for team GB.
Yes we did so well, but what a fabulous success for little Fiji getting their first gold in rugby, with their British coach being offered Fijian nationality.
Apparently though he only wants a rest and to move on to his next challenge.
Fit cameras to cars to end road madness
As our cars are being made more powerful some drivers are taking chances they wouldn't have even considered 20 years ago.
Last week I was overtaken on the Tarves road, on a bend and with cars coming in the opposite direction which forced me to slam on my brakes as the driver cut in front of me.
Just days later on the road to Newmachar once again I had to slam on the brakes as a high-powered BMW was overtaking a car ahead.
These drivers might not be concerned about their own lives but sadly it's the innocent drivers who become the victims of these fanatical speedsters.
Wouldn't it be great if all new cars had cameras fitted, so these idiots could be prosecuted?