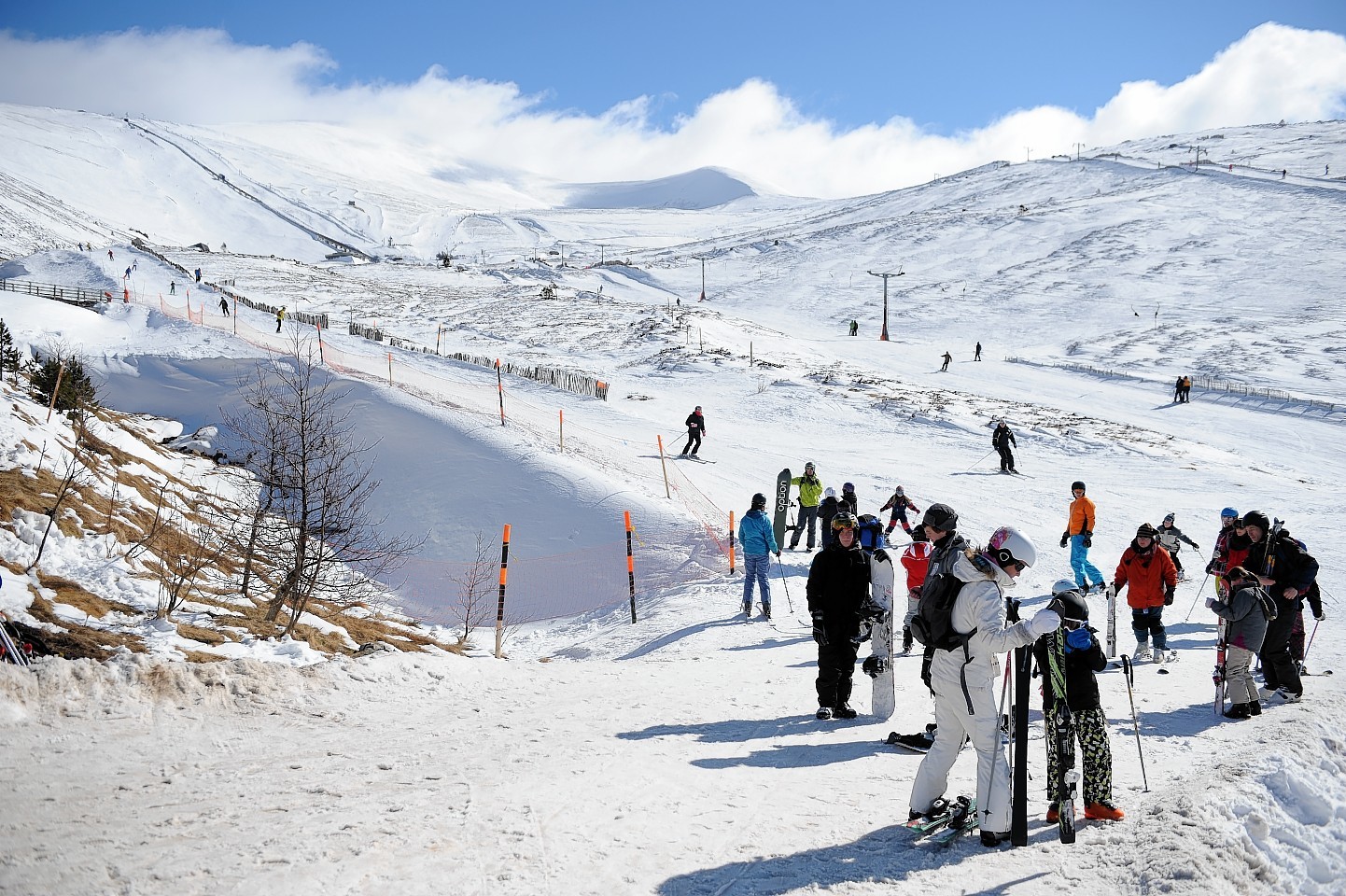 I am going to say a word. A very naughty word. It has four letters, begins with an S and is likely to cause a large number of people some degree of distress… so be sure to cover your ears if you don't want to hear it. Are you ready? Okay, here goes:
SNOW!
Yeah, I know, summer was long and dry and seemingly endless, and doubtless folk would have loved it to go on forever, but I'm here to tell you that the white stuff has recently been seen in Aberdeenshire.
Yep! But unless you happened to find yourself within sight of the higher Cairngorms during the third week of September then you probably didn't notice it. I, however, most certainly did.
That's partly because I'm an enthusiastic fan of the coldest season and always have my ear to the ground where its ETA is concerned, but mostly it's because I was fortunate to be checking for tree damage in Glen Derry the day after Storm Ali rattled in off the Atlantic.
---
"I know full well that September snow is ephemeral in nature, not likely to last more than a few days"
---
With cold air drawn south as Ali spun off towards Scandinavia the S-word had already appeared in the mountain weather forecasts that week. But even without those forecasts I, like many lifelong hillwalkers I suspect, could sense it on the hills as soon as I stepped outside that morning.
I honestly believe that the more time you spend outdoors and the more you walk in all weathers, all year round, the more you find yourself tuning into subtle details on an unconscious level.
It's a question of picking up the tell-tale information from the natural world via a combination of sensory cues, such as humidity, dampness, the wind direction or even the light.
It's something oddly intangible but nonetheless very familiar, and if I absolutely had to pin it down to something specific then I'd say it's the smell. You can walk out the door, inhale through your nose… and just know.
On this particular day the snow's presence was betrayed by a glorious freshness borne on a northerly wind. I was excited at the prospect but would I actually get to see it?
Ali's parting gift was one of those exfoliating days that sends clouds visibly racing over the Cairngorm plateau, and on the approach to Derry Lodge a dark murk swirled across the summits like water spilling over a rock.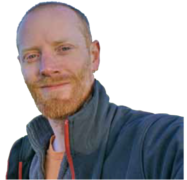 Wispy tendrils of white cloud mimicked snowy ridge lines, first raising and then dashing my hopes.
A little disheartened I continued up Glen Derry, occasionally moving large wind-snapped branches from the path. And then, as I emerged from a break in the Scots pine woodland, there it was.
The great flat expanse of upper Glen Derry before me, Derry Cairngorm rising above it to my left and, far away at the head of the glen, the summit tors of Beinn Mheadhoin protruding jet black from an unmistakably white plateau. I'm not prone to spontaneously breaking out in song but if ever there was a moment to do that, this was it.
Instead, I let out a joyous "Oh wow!" above the roaring wind.
Our uplands come alive as we move into autumn.
---
>> Keep up to date with the latest news with The P&J newsletter
---
Uniform summer greens from glen to summit give way to a more dynamic progression of colours. The green of the lower glen remains, but upwards movement reveals a sequence of brown, red or gold as the summer growth dies back. The stunning palette, already rich and vibrant under cloud, gets richer when the sun comes out. And with the sun struggling to rise high in the sky, the trees and hills are lit more from the side than above, shadows lengthen, and the world seems to have more definition.
Nothing caps this delicious scene off quite like a dusting of icing sugar for presentation. And no other event in nature's calendar sets my pulse racing in quite the same way as the first visible lying snow on the summits.
I know full well that September snow is ephemeral in nature, not likely to last more than a few days in fact, but it starts the countdown to the hillwalking winter and thus initiates the rollercoaster of emotion that is winter "hopecasting", the "will it, won't it" see-saw of possibility, poring over every single long-range forecast in search of the perfect snowy winter and seeing my mood alternate between wild optimism and despairing pessimism every other day.
The anticipation is all part of the pleasure of course, and I'll spend the entire summer (plus much of spring and autumn) quietly pining for winter. And by "quietly pining" I obviously mean "shouting loudly and impatiently at anyone who will listen and at many others who won't".
Of course, news of the S-word's first appearance isn't generally greeted enthusiastically by those people, not least my dad who said:
"Take it away. It's only September man!"
Well yes, that's true.
It'll likely be months before any of us find the S-word sabotaging our travel plans. But with trees already browning and windscreens already frosted, our direction of travel is set.
I can smell it!