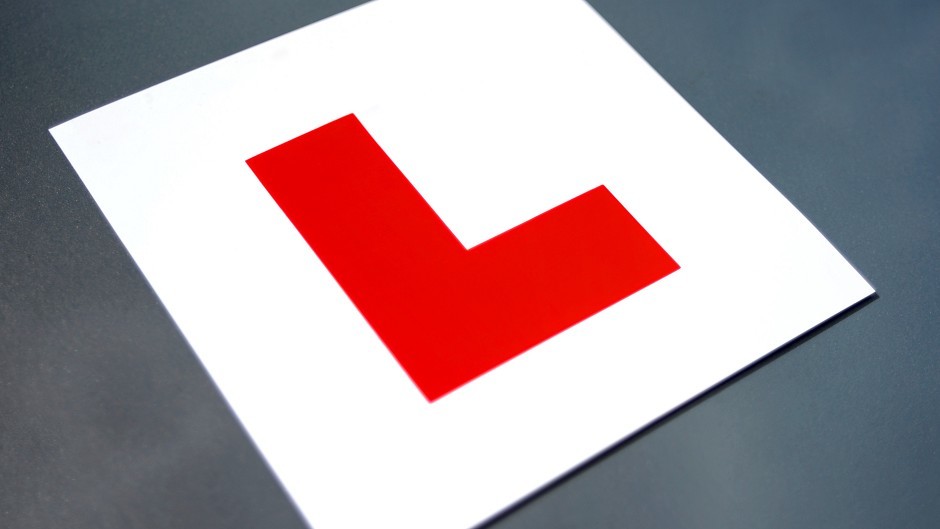 Well the season of goodwill to all is well and truly behind us now – and nowhere is that more obvious than on our roads.
The usual aggressive and unruly driving has returned with a vengeance.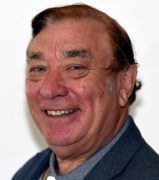 What is it about this mindless minority of drivers who, when they get behind their set of wheels, turn into incompetent and dangerous fools?
Perhaps they fail to recognise that a vehicle can be a lethal weapon if driven badly. They make it so dangerous for the other drivers.
The old rules people followed in order to pass their driving test seems to have been jettisoned, by a minority, in a bid to show off on our roads. The advice of mirror, signal, manoeuvre seems to have been replaced by pull-out-and-risk-it.
Why bother to indicate? Some drivers seem to be ignorant of the fact that other drivers in front of you, AND behind you, are unaware of your intentions and they do need to know what you are planning. It's also helpful for pedestrians trying to cross the road to have an idea of which way you are about to turn. It saves them stepping out in front of you.
Approaching roundabouts is particularly dangerous as many drivers lead up to them with a view to saying," I'm going through whatever!"  Despite the fact that the Highway Code advises you should slow down and allow traffic on your right-hand side -the right of way.
Clearly some drivers don't know their right from their left. Their ability to count is also in question as a number take the wrong lane on a roundabout. If there are more than two openings before your turn off, then you should be in the inside lane not the outside one, unless there are road markings to the contrary. Here again it is also helpful to indicate.
With the new peripheral route opening, watching traffic feeding off the slip road onto the main trunk road or dual carriageway is incredible. Instead of feeding in behind, the game played is let try to race the traffic on the main road and pull out in front of them.  Dangerous game. Failure to give way is a common problem which causes frustrations.
Another example of when some drivers will not give way, is approaching roadworks, even though there are big bold signs saying "Merge in Turn. Use both lanes". Somehow this message doesn't sink into the mind of the aggressive selfish minority driver, as they try to prevent anyone merging into the main line of traffic.
Unfortunately, some truck drivers take the message "use both lanes" literally and drive in the centre of both lanes. Little wonder we have accidents.
I often wonder why a law was passed saying use of mobile phones whilst driving is illegal since a large number ignore that completely, especially if they are in a traffic jam. Somehow, they seem to think it is OK to text if not moving very fast. I'm afraid the law would disagree, though it would be great to see it policed.
There is little excuse for these driving misdemeanours. We were all taught the correct way to behave on our roads. it's just through bad driving and a disregard for others that these bad practices have crept into our ways. Incidentally, have you ever known a driver own up to their own bad driving? Probably not. It's always the other person's fault.
Remember too when pavements were for pedestrians? Well even here some drivers think it is OK to park on them, paying no regard to anyone who required the use of a wheelchair or a parent who is pushing a buggy. Something I've campaigned against for years.
That is not to mention either the menace of the rogue cyclists. Like most car drivers, cyclists generally behave according to the rules. But there are rule benders everywhere. It's not entirely the cyclists' fault as many of our pavements have been designated by our councils as dual purpose for pedestrians and cyclists – something which is not compatible.
Just as it is silly having cyclists share bus lanes, so it's challenging for pedestrians to have to share pavement space with cyclists.
It's particularly awkward for older people, those with mobility problems, and visually impaired people. They have no warning when the cyclists appear and are unsure where to walk in order to avoid being a moving target.
However, there is confusion in some of the cyclist's minds as many of them feel they are entitled to cycle on any pavement, not just those marked for that purpose. I find it disappointing that many parents show a lack of responsibility here and encourage their youngsters to cycle on unmarked pavements, though I can clearly see, from a safety point of view why they do it. Nonetheless it is illegal.
Designated cycle lanes should be part of our road space, with appropriate barriers between motorised vehicles and bicycles. They should also be properly policed. Keep our pavements for pedestrians. If we are encouraging people to get out of their cars and walk it has to be safe to do so. Perhaps this year we can all show a little more respect to other motorists, cyclists and pedestrians.
These bugbears may not be entirely novel but they need addressing – and I have a radical proposal about how we do that.
I believe the time is right for making all drivers sit a driving test every seven years.
As in all walks of life, things change. Vehicles are more powerful and new roads signs and direction arrangements keep appearing. The fact that new drivers have to know a bit about the workings of their vehicle is also a good thing.
Forcing every motorist to prove their skills regularly would pose a daunting challenge.
But it is one that might just help prevent the mindless minority from slipping into bad habits – and protect others from the consequences of their bad behaviour.
---
Len Ironside is a former champion wrestler who served as an Aberdeen councillor for 35 years, four years as council leader.