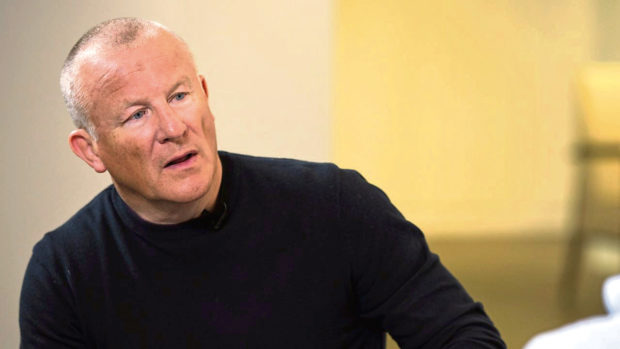 How accessible are your investments? The answer is that you probably won't know until until there's a stampede for the exit door.
Most people keep their short-term funding in the form of cash in the bank or building society because it's instantly available.
Provided you don't have more than the Financial Services Compensation Scheme limit of £85,000 per person with any single bank, you can regard your money as safe.
You would be excused for thinking otherwise in 2008, when the global financial crisis was in full swing.
Long queues formed outside branches of Northern Rock as we saw the first run on a bank or building society in living memory.
Fast forward to 2019 to witness the latest run, this time on investment funds managed by high-profile, star manager Neil Woodford.
Mr Woodford has long been the darling of the financial press. His funds could be found in the portfolios or recommended "buy lists" of wealth managers across the land.
Following a period of poor performance, investors fled in their droves and Mr Woodford's flagship fund quickly shrank from more than £10 billion to under £4bn.
The exit doors were slammed shut as there simply weren't enough liquid assets to meet the redemption requests.
How can this happen to a fund which is supposed to be a mainstream "core" holding, targeting a higher than average level of dividend income?
Mr Woodford has always been a contrarian investor and his strategy of trying to deliver superior returns by including a proportion of small unlisted stocks has backfired significantly.
Once all of the liquid holdings had been disposed of to meet redemption requests, the very illiquid unlisted portfolio accounted for more than 20% of the fund.
At the time of writing, the remaining investors in Mr Woodford's flagship fund still cannot get access to their money – a situation they are understandably very unhappy about.
So what are the key lessons to be learned?
Firstly, that it's imperative to look under the bonnet of any investment fund you're considering buying to make sure you know exactly what it contains.
This should help you to establish how easy it will be to get your money back when you want it.
Secondly, it's yet another example of why "best buy" lists are not constructed for your benefit.
And finally, it's the most high-profile example yet of the cult of the star manager coming apart at the seams.
Barry O'Neill is investment director at Carbon Financial Partners