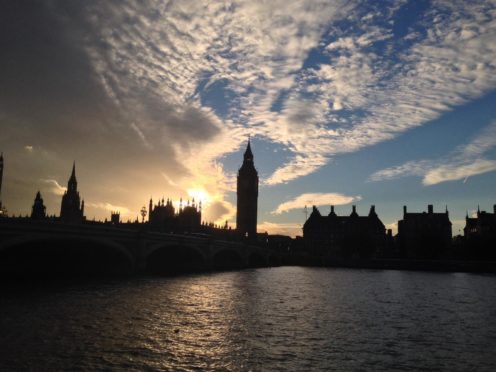 There's something unnerving about super-successful siblings, don't you find?
Consider the Johnsons. There's Rachel, a prominent journalist who stood (unsuccessfully) for Change UK in the recent European elections. Her brother Jo, also a hack, has gone further, getting himself elected as Conservative MP for Orpington and becoming Minister of State for Universities. Then there's biggest brother Boris, yet another journalist, who, somehow, and against the advice of almost everyone who's ever previously worked with him, is now prime minister.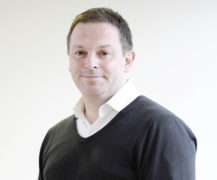 The Johnsons may be the closest thing we have in the UK to the Kardashians, choosing to establish a chokehold on the media-political nexus rather than the Rear of the Year competition. One feels they have risen to pre-eminence more in an effort to outdo one another than because they believe the nation is deserving of their talents. How does Rachel now plan to trump Boris – become Pope? As I say, unnerving.
But even the blonde Borgias pale in comparison to the fourth century Saint Gregory of Nyssa and his family. Gregory had eight siblings, another four of whom were also saints – Saint Macrina the Younger, Saint Naucratius, Saint Peter of Sebaste and Saint Basil of Caesarea. To me, this seems a bit much, a bit showbizzy – talk about tiger parenting – and my sympathies lie firmly with the four kids who didn't quite cut the mustard for canonisation. I bet they had it tough.
"Ow! Hey mum, Pete just nipped me!" "Don't be ridiculous, Dillon, Peter's literally a saint."
"Mum, Macrina's stolen my new jeans!" "Do you really expect me to believe that, Stacey? She cured four people of leprosy this afternoon and raised Lucretius next door from the dead."
"Mum, mum, Dillon and Stacey are playing with my halo!" "Right you two, ROOM!"
I came across Gregory while reading the latest book by the historian Tom Holland. Dominion explores the evolution of Western thought through the rise of Christianity, and the saints play a predictably significant role in the story. Whether you're religious or not, the personal bravery relayed by Holland is breathtaking and humbling. Our values and freedoms have been hard won.
I realise therefore, that the above puts me at risk of being somewhat sacrilegious. I call to aid a higher power. Richard Coles, former pop star and now radio presenter and celebrity vicar, is the author of Lives of the Improbable Saints, a wonderfully entertaining book that, says Coles, focuses not on the "A list saints, but the Bs, Cs and beyond."
Among them is St Audrey, who Coles tells us is the "patron saint of tat. In the Middle Ages her fair at Ely became notorious for selling old bits of lace, so shoddy they came be to be known as 'tAudreys – the origin of the word tawdry". There's St Rumwold, who emerged from the womb saying "I am a Christian, I am a Christian, I am a Christian", then "recited the creed, requested baptism, predicted his own death and gave a charming sermon on the fleeting character of life. He died three days later." Then there's the saintly beggar in 18th century Rome "who was charming and used to levitate so regularly in churches that the vergers used to wait for him to levitate so that they could sweep under him".
Coles is a delightful companion on Twitter, announcing Saints' Days such as the Feast Day of St Vivian, "the patron saint of hangovers", St Adelaide of Italy, "regent of the Holy Roman Empire and patron saint of those having problems with their in-laws", and St Blaise, "patron saint of sore throats and co-patron of knitting. A sort of vet, he lived in a cave in 4th C Turkey…"
Christianity, I feel, can cope with a bit of irreverence – indeed is strengthened by it. But it's tempting to say the world feels relatively unsaintly at the moment. The opposite of Christian values seems to drive many of those in positions of power: self-advancement, oppression of the weak and the different, the raising of walls and the turning away of the needy, the belief that might is right and that solidarity and fellow-feeling is for the birds.
Our recent political history in the UK hasn't helped. A seemingly endless run of elections and referendums has kept tensions and tempers on the boil, and senior politicians have not been averse to exploiting this. Whether it's Boris Johnson, a so-called liberal Tory, cosying up to the Faragiste Brexiteers and flagrantly abusing parliamentary democracy in pursuit of a personal election victory and the garlands of posterity, or the Corbynistas allowing anti-Semitism to flood through the Labour Party like a burst sewer, or the more rabid exponents of Scottish independence and unionism roundly abusing their compatriots, the consequence is a society that is profoundly divided, at times intimidatingly aggressive, and often downright depressing.
Which is not to say saintly behaviour and courage isn't out there. In Hong Kong, citizens daily risk their lives to campaign for democracy. In the Middle East, those who work for peace do so at significant personal risk. In Iran, brave women are openly challenging the restrictions put on their lifestyles by misogynistic hardline mullahs and their followers. There is much, much more of this in every troubled pocket of the world.
At the very least, it would be heartening to see morality and principle injected back into our politics at home. But Saint Boris of Brexit doesn't seem like the man for the job.
---
Chris Deerin is a leading journalist and commentator who heads independent, non-party think tank Reform Scotland