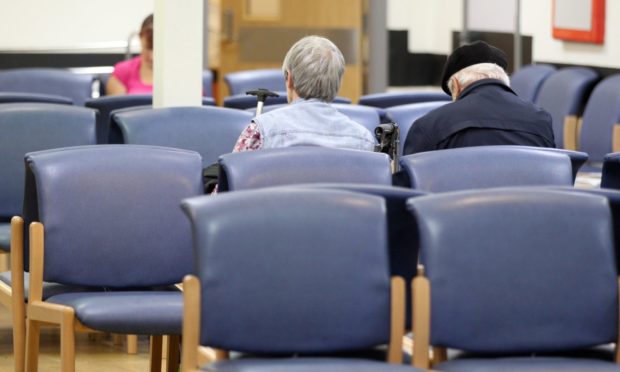 It reminded me of the moment in I'm A Celebrity Get Me Out Of Here! when the Dingo Dollar Challenge shutter came crashing down after players failed a task.
There was a crucial difference, in that I was sitting in a north-east NHS clinic, not an Australian jungle.
In the Ant and Dec show, contestants rely heavily on being able to carry out routine memory processes to win tasks – memory lapses play a huge role in our everyday lives.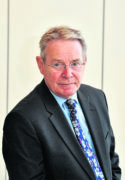 In the clinic, a patient was receiving her marching orders from a receptionist after turning up late. Was it just the traffic or had she suffered a lapse of memory about the appointment time?
Anyway, an imaginary shutter came down and she would not be seen today. Her "punishment" was being forced to rebook for another day. A harsh lesson, perhaps, but patients messing the NHS around over appointments is a big issue and rebounds on many of us.
It's awkward when you can hear people talking about their personal issues in reception while you are waiting, isn't it? You don't want to hear it, but you can't help tuning in.
Now I could hear the two voices, one pleading, and the other polite, but unyielding.
I am a regular here while recovering from surgery. There is a little sign near reception that asks you to stand back and respect the privacy of the person in front, but it's so close you might as well be riding piggyback. I could hear every word from where I sat 20ft away.
The woman was digging in and becoming more distraught at the prospect of being turned away.
The receptionist said a "10-minute rule" had been breached and whichever medic or therapist she was booked with would not see her. I did not know this, but you have 10 minutes grace at most and she was on 12.
The receptionist left to double-check, but when she came back it was still a no.
I felt a bit sorry for the patient, but I sense a crescendo of indignation might be rising over this additional unnecessary pressure on the creaking bones of our NHS – on top of "no shows" who don't turn up.
She seemed to accept defeat and was arranging another appointment when I was called, so I don't know if there was a last-second change of heart.
Ironically, I only witnessed this confrontation because my own appointment was running 15 minutes late, and I had arrived 20 minutes early, so I was there for 35 minutes before seeing anyone.
I bear no grudge, as long as appointments are delayed for genuine reasons. But there is no quid pro quo. I was early, but woe betide me if I am more than 10 minutes late next time.
That's unlikely as I am obsessive about arriving early for everything. It's remembering to go in the first place, that's the problem.
I walk upstairs at home for something and either come down empty-handed or with the wrong thing. Usually I remember what it was later.
I don't think I am losing my marbles, I just get distracted too easily. I'm "everywhere and nowhere baby", as Jeff Beck sang on Hi Ho Silver Lining (with Roderick David Stewart on backing vocals, if memory serves me correctly).
German psychologist Dr Katharina Schnitzspahn is a lecturer and researcher at Aberdeen University's School of Psychology.
She has turned "remembering to remember" into a specialist subject.
A few days ago she presented her findings to a group of former north-east business leaders.
Memory problems, or episodes of absent-minded forgetfulness, cut across social boundaries and affect our everyday lives and work. It is a failure in what psychologists call "prospective memory", which enables us to remember upcoming tasks.
When human error is at the heart of everyday mishaps, or even avoidable national disasters and scandals, bet your bottom dollar forgetting to do something essential was in the mix.
I asked Katharina whether forgetting daily tasks was a dreaded pathway to Alzheimer's, but she was quick to dismiss that fear.
"People should not panic about this. Being forgetful and having memory lapses is a natural part of life and affects both young and old," she said.
"Our everyday lives are complex and demanding. But serious cognitive impairment over a long period is a separate issue in older people.
"Remembering to remember is a daily challenge and can disrupt our lives when we fail, with missed appointments or forgetting to take medication, send emails or put out the rubbish, for example."
She suggests trying to make a conscious effort to commit things to memory, and by keeping lists of things we need to do as part of an organised memory-training strategy. Tests have shown older people are actually better at doing this on a daily basis than the young.
A healthier lifestyle and socialising can also work wonders for memory, especially when coupled with physical and mental exercise like reading and writing.
I am starting to drop hints about how I would like a nice pocket diary for Christmas.
It's my new regime about remembering things. I'll just need to remember where I left it before I can recall what I'm supposed to be doing. I hope it's not upstairs.