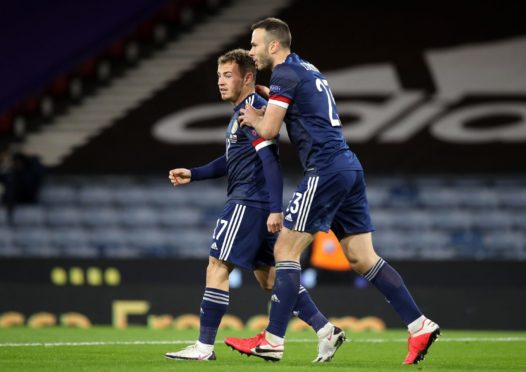 Cava Kenny Cordiner, the football pundit who's missing his bovril
There's an old saying that says "there is 3 things what is certain in life. Death, taxis and Scotland losing at football". Well, they might just have to tear up the drawing board on that one! I never would of thunk it possible, but the boys in blue has gone 8 games in a row without a loss, and it's not been against the diddy teams like Gibraltar and Yorkshire neither!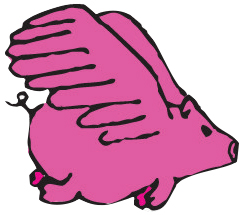 Fair play to the lads, they've been pulling up trees under the ostriches of the gaffer, Stevie Clarke. In the last week, they've seen off Israel and both halves of Czechoslovakia without conceding a single goal. Sure, there's been a fair bit of squeezy bum time in there, but a win is a win is a win. Here's hoping we can make it 9 games unbeaten in the Euro playoff final next month when we take on Siberia.
One thing that filled old Kenny with pride and joy was seeing so many players with an Aberdeen connection on the pitch. Ryan Fraser grabbed the winning goal on Wednesday and former Dons McLean and Jack was midfield power-hoses. But the best sight of all was a long overdue debut for Aberdeen's Mr Dependable, Andy Considine. Consi looked rock salted in defence and I hope those was the first of many caps for the lad.
It's just a crying shame that this great run of Scottish form has not been roared on by the Tartan Army. Sadly the Codona's virus continues to cast a shadow over sport, with loads of players missing matches because they had to self-oscillate. And the disease does not disseminate – even Juventus superstar Cristiano Ronaldo has caught a dose. If Covid can keep up with him, slow pokes like me are on a hiding to nothing!
J Fergus Lamont, Arts Correspondent
It is heartening to find in these strange strange times, as the creative industries have been decimated and our connections to one another have become reliant on the virtual rather than the actual, that powerful and provocative art is still a vital talking point for some.
One thinks of the recent attention given to Christopher Nolan's glorious film 'Tennet', Billie Eilish's transformative song 'My Future' and Danny Dyer's groundbreaking 'The Wall'.
This week I was particularly struck by a series of wonderfully subversive art pranks which used the online medium to its fullest extent. You won't have heard about it, unless someone you know on Facebook was was in an amateur production of 'Showboat ' in 1986, but the mysterious art collective 'The UK Government", have truly outdone themselves with work which went 'viral' this week.
First was the striking image of a young ballet dancer attempting to figure out how to tie the fiddly long ribbony bits of her point shoes. I immediately identified with her on a profound level as my own terpsichorean career was cut tragically short by my own inability to do likewise – oh, the memories! But that was not all, in a masterstroke the image was accompanied by the legend "Fatima's next job could be in cyber (she just doesn't know it yet)".
What a triumph of chilling portentousness. The superbly dystopian tone of the was emphasised by the bleak grey background, as well as the thought-provoking inscrutability of the message. Some agitators were incensed by what they saw as an apparent dismissal of the value of the arts, but that is to elevate subtext over text. Au contraire, the correct reading is to see it as the cautionary tale of a young dancer who is going about her business entirely unaware that an invasion of Doctor Who's The Cybermen is just around the corner. It is a 21st Century momento mori, reminding us all to keep in mind the vicissitudes of unknowable fate. We don't know what's going to happen next, be it good times, worldwide pandemic, or invasion by robots, so we must tie on our dancing shoes and make the most of the moment. Powerful stuff.
But 'The UK Government' have covered themselves in further glory this week by the creation of a second, even more intricate piece of online art. I speak of the "National Careers Service Online Quiz', a web installation which appears as series of questions about a person's skills and preferences, ultimately producing disconcertingly surreal careers advice, like a Job Centre interview with Salvador Dali.
Some excitable commentators have claimed it is a real website produced by a Government of crass philistines who can't conceive of the value of art and culture to our society. But that, of course would be truly ridiculous; as any competent administration would recognise that the creative arts contribute as much to the UK economy as agriculture. No – this is a masterclass in carefully constructed meaninglessness, and when, at the end of the long and laborious process I was rewarded with the advice that I should retrain as a colon hydrotherapist, I was truly moved. The final question was the pièce de résistance:
'Are you able to control your emotions even in difficult situations?'
I wept.
---
Catch-up on the latest videos from The Flying Pigs on their YouTube channel.