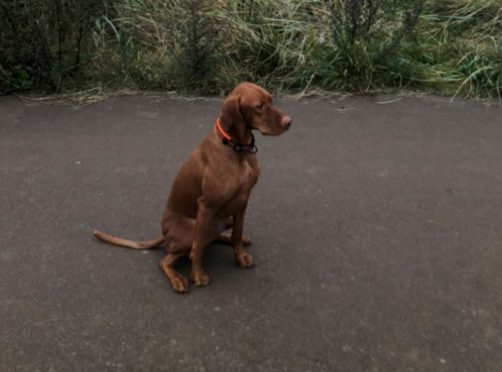 A dog changes your life in unexpectedly fundamental ways.
You become fitter, due to long hours spent hiking along country paths and yomping around parks and fields. Hardier, too – the rain might be lashing down, the wind screaming, the trees bending dangerously, but the dog still needs to poo, still needs to exercise, still needs to chase (and fall hopelessly short of catching) the squirrels and snuffle whatever unmentionables she finds among the weeds.
Your idea of what makes a good holiday alters. The thought of a chilled week on a Mediterranean playa or a luxurious weekend city break in an elegant European capital suddenly pales in comparison to a 6am run with the pup along a freezing stretch of stony beach in some unfriendly Scottish resort.
"Do they take dogs?" becomes the essential question. Also, "Does the main bed have room for her too?", "Does this restaurant have a dog menu?" and "Will anyone bother if we leave her in the bedroom for an hour and she howls like a wolf the whole time?"
Your wardrobe changes. Early experiments with existing clothes, with jeans, overcoats and what I thought passed for all-weather shoes, ended in gungey, unsalvageable ruin. I now have wellies, waterproof trousers, and jackets that could withstand the Scott expedition. I have thermal gloves, a variety of preposterous hats, and piles of socks that wouldn't look out of place worn with a kilt. Despite this, I still often return drenched, chilled and filthy.
And smiling. I wouldn't swap it for the world. We've had Ruby, our vizsla, for just over two years. She is, like all vizslas, nuts. Untireable, crazily affectionate, so fast that only whippets and greyhounds can outpace her. She talks a lot – another facet of the breed – and likes to sit on my chest for long periods pressing her fuzzy forehead against mine and squawking her inner thoughts. She wuffs gently at noises in the night.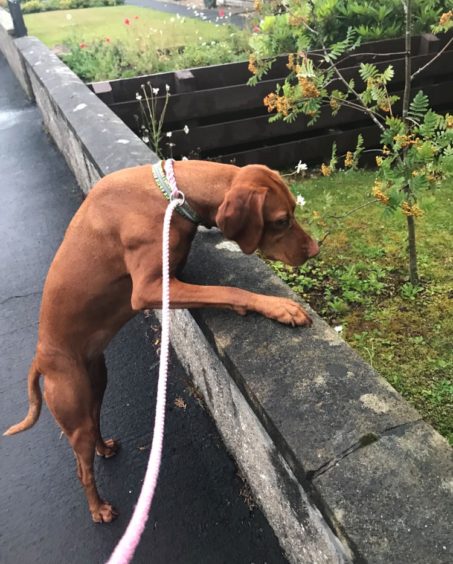 Our family spends more time together. Dog-centric time. On long weekend walks, we talk more to each other than we have before, explore in greater depth what's going on in all our lives, always laughing at whatever scrape Ruby has just got herself into. She has a different relationship with each of us: our youngest is treated gently, the elder two like boisterous members of her pack, my wife and I like the alphas. Very often, there seems very little separating the two species. I'm certainly not sure which is the superior.
The biggest surprise, though? I hadn't realised that with a dog comes a new circle of friends. This is what we might call the Fraternity of Dog Walkers. Over the past few months, I feel like I've come to know these people quite extraordinarily well. I see them more often than I do my friends and many of my relations. We share intimacies, talk about personal problems, keep each other up to date with the travails of our various offspring.
Yet they are undoubtedly still strangers. I couldn't tell you any of their names – I think one might be called Alec – and I doubt they could tell you mine. We are known to each other and recognised via our dogs. I'm Ruby's owner, and that's enough.
So my circle includes the pug Sir Francis (given his full title at all times), another pug called Cosmo and a magnificent puggle (half pug, half beagle) called Ralph. There's Harry McKenzie the scottie (again, always given his full status), a vast array of Labradors and retrievers called things like Baxter and Duncan and Luna. There's the fearless Dolly, a tiny, dark bundle of fur who chases all the bigger dogs and steals their sticks and balls. And there's Bonnie, an English sheepdog who grabs Ruby's collar in her teeth and drags her around the park, much to the latter's confusion.
They are all, to a dog, glorious.
Those sessions are like free group therapy, a pool of compassion and experience that both soothes and advises. The older owners, with their aged, slow-moving pooches, have been through it all, and can talk you through pressing situations, from coping with this child's troubling behaviour to that child's departure for university. They have anecdotes about the local area and its characters stretching back decades. The younger crowd swap stories of house-buying, which nurseries and schools are best, and how to calm that new puppy that destroys everything in sight.
There's football chat (one guy's a Falkirk fan amid a Stirling Albion crowd – he's tolerated) and the usual preliminaries about the weather. But it's not always light. We've been through life-changing illness together, depression and loss – all of it met with understanding, empathy and good common sense. It's a good environment to air the stresses of work and the irritations of colleagues. Perspective is lent to the daily aggravations of life, with a healthy dose of dry and dark humour.
As someone who prefers to avoid public gatherings and the wearying expectation of small talk, I nevertheless find myself drawn to that hooded huddle in the middle of the park – the weatherbeaten, indestructible, sagacious dog-walkers.
---
Chris Deerin is a leading journalist and commentator who heads independent, non-party think-tank Reform Scotland