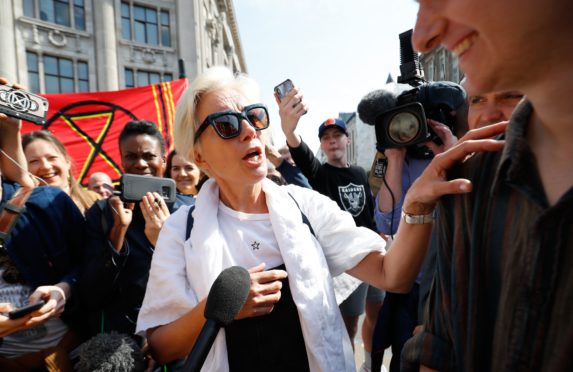 Freedom is perhaps one of the most under-rated benefits of living in a western democracy.
We take for granted our rights to think what we like, do what we like and, with certain exemptions, say what we like. It is only when you read what happens in other countries, where democracy doesn't exist, that you begin to truly appreciate just how free we are.
Three recent events brought this thought into focus for me.
First was the revelation that the Sultan of Brunei has imposed the death penalty for adultery and homosexuality – although, in fairness, by the relatively humane process of stoning.
That in the face of global outrage he now insists it will not be carried out should do nothing to detract from the message of his first instinct.
Second was the declaration in North Korea that its people are now rationed to just 10 ounces of food a day due to a combination of economic sanctions and a disastrous harvest.
Third, and the main focus of my thoughts, was the recent protest in London by a group calling itself the Extinction Rebellion which is committed to combating climate change through what it calls peaceful protest.
For ten days last month, this group brought parts of London to a standstill by blocking off busy streets and chaining or gluing themselves to high-profile landmarks as part of a campaign to force the government to declare a state of emergency on the environment. At one stage, they attempted to ruin the Easter holiday plans of thousands of people by blockading Heathrow Airport, although that plan failed due to them announcing it the day before, thereby giving police and the airport authorities time to thwart it. During the course of the ten-day protest, more than 1,000 people were arrested and, at the last count, three people had been formally charged after climbing onto the roof of a train.
Very few people now deny the threat to future generations caused by fossil fuel emissions, although it is unfortunate that this number includes the most powerful man on the planet, Donald Trump. The underlying message of the Extinction Rebellion has almost universal support, but it is the means by which they are seeking to deliver that message that, in my opinion, is counter-productive. Destroying the holiday plans of ordinary families hoping for a few days away in Spain while simultaneously endorsing actress Emma Thompson flying more than 5,000 miles from California to join their protest smacks of double standards and will alienate the very people they are hoping to galvanise into joining them.
The underlying problem with all forms of mass protest is that it has to achieve maximum publicity to succeed, and that can only be achieved by major disruption or, as witnessed by recent events in New Zealand, Sri Lanka and Ireland, death. That, in turn, achieves very little in the long-term because it serves only to provoke an adverse reaction among people who were previously equivocal.
While there are fairly clear lines between legal protest, which is enshrined in the British way of life, and the kind of illegal protest favoured by extremists, there is now a wider issue to be addressed: namely is the right to protest more important than the right to enjoy the other freedoms we hold dear?
Does a protest continue to be legal if it prevents other people from going about their daily life? The events in London appear to have demonstrated that no-one is quite sure where the boundaries currently are. What else could explain how police can arrest 1,000 people, yet issue formal proceedings against just three of them?
If ever the respective governments in London and Edinburgh revert to tackling the issues that really matter rather than spending every waking hour trying to dissolve unions which have existed for either 45 or 300 years, perhaps they might care to give some thought to setting out exactly what legal protest actually means. It cannot be right that any group of Tom, Dick and Harriets can latch onto any cause and then translate their support for that cause into direct action which creates misery for thousands, or millions, of other people.
And that does not take into account the billions of pounds we all have to pay so they can enjoy their idea of freedom.
It appears that the whole concept of freedom has been hijacked and that it applies only to those who are unhappy with their lot. It is time to redress the balance in a way which continues to enshrine the right to protest but, at the same time, protects the rights of the vast majority of people who don't share the same goals.
---
Derek Tucker is a former editor of the Press and Journal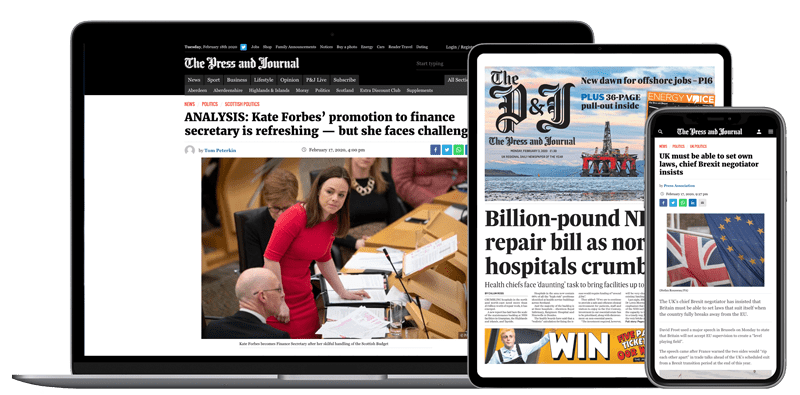 Help support quality local journalism … become a digital subscriber to The Press and Journal
For as little as £5.99 a month you can access all of our content, including Premium articles.
Subscribe