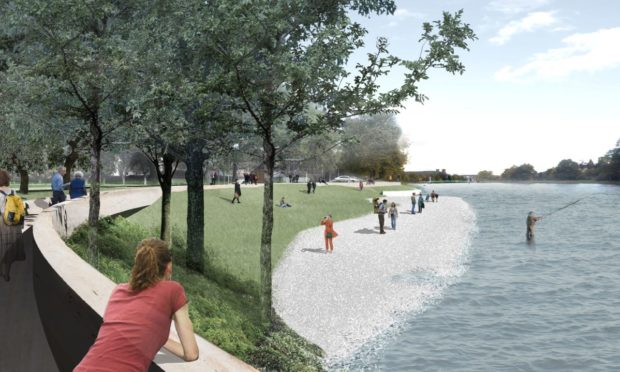 Few pieces of public art have become so instantly iconic as sculptor Antony Gormley's Angel of the North.
Perched on top of a windswept mound near Gateshead and seen by people using some of Britain's busiest road and rail links, Gormley's steel and copper creation is today as emblematic of England's north-east as the Eiffel Tower is of Paris.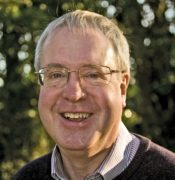 Because this Gateshead sculpture, just 21 years old, is now held in such esteem and such affection, it's mostly been forgotten that there was huge opposition to its being put in place. When Gormley's design drawings were unveiled by Gateshead Council, the local authority that came up with the notion of gracing the approaches to the town with a landmark artwork, the immediate reaction was negative.
The Angel, it was said, would be so distracting as to cause a spate of accidents on the nearby A1. It was blasphemous. It was Nazi-like. It would attract lightning strikes, interfere with TV reception, spoil views, become a target for vandals. And it would cost £800,000 that could be better spent on schools, hospitals or other cash-starved services.
The story of the Angel of the North, then, is one that maybe offers some comfort to supporters of attempts to have public art installed on the Inverness riverside. The first such attempt, involving a so-called tilting pier that would have jutted over the Ness not far from Eden Court Theatre, generated so much hostility that the venture was abandoned.
Now equal acrimony is beginning to surround the tilting pier's successor project. Initially entitled the Gathering Place and now renamed My Ness, this will consist of two curving segments of the sort of wall that might enclose an amphitheatre. The longest segment will be on the River Ness's western bank, a quarter-mile or so upstream from Eden Court. Its shorter twin will be directly opposite – with the fast-flowing river in between.
Earlier this week, in the sunshine, the spot where these walls are to go was busy in a low-key sort of way. Folk sat on benches and on the grass. Others strolled across a shingle beach – the only such beach on this part of the Ness. Two men, waist-deep in water, fished for salmon. Would My Ness, as presently envisaged, add to, or detract from, this scene? That's a matter of opinion. But it's surely arguable that if the Highlands are to have public art that's sufficiently impactful to be a draw in its own right, this much-liked stretch of peaceful riverbank is not the place to put it.
There's something to be learned in this context from two already-existing Highland structures, the Commando Memorial and the Glenfinnan Monument.
Perhaps because of their longstanding familiarity, neither are usually thought of in the same way as the Angel of the North or, for that matter, the Kelpies – which, in the six years since they took shape beside the refurbished Forth and Clyde Canal near Falkirk, have gained steadily in national, even international, renown.
But the Glenfinnan Monument and the Commando Memorial are nevertheless public art. And highly effective public art at that.
Even in winter, it's next to impossible to pass the Commando Memorial, commissioned from Wick-born sculptor Scott Sutherland in 1949, without seeing at least some people clustered round it. Much the same's true of the tower-like Glenfinnan Monument – crowned by a statue of a kilted clansman and built in 1815 to commemorate the Jacobite Rising of 60 years before.
Both owe much of their pulling power to their locations.
From the crest of a high ridge a mile or so from Spean Bridge, the three World War II commandos depicted by Scott Sutherland gaze out, as does anyone spending time in their vicinity, on an immense sweep of territory consisting of Aonach Mor, Ben Nevis and the lower reaches of the Great Glen. The Glenfinnan Monument is similarly enhanced enormously by its being backed by the long and narrow waters of Loch Shiel – stretching away to the south-west and framed by the high hills rising steeply from its shores.
So if Highland Council wants to have up-to-date public art that makes as powerful a statement as the Kelpies or the Angel of the North, councillors and officials could do worse than look beyond quiet riverside corners and take advantage – as the Commando Memorial and the Glenfinnan Monument do so successfully – of our area's more spectacular landscapes.
How about a competition to design an art installation that would be placed at the 1,500-foot high summit of Drumochter Pass and would be sufficiently striking and sufficiently large to be unmissable from both the A9 and the main north rail line?
One of the purposes of public art, we're told, is to provide a talking-point. Well, here's a way of doing just that. For there's one thing that can definitely be guaranteed about the notion of a Drumochter rival to the Angel or the Kelpies. The furore that would greet such a proposal would make the My Ness stushie seem of no account.
---
Jim Hunter is a historian, award-winning author and Emeritus Professor of History at the University of the Highlands and Islands