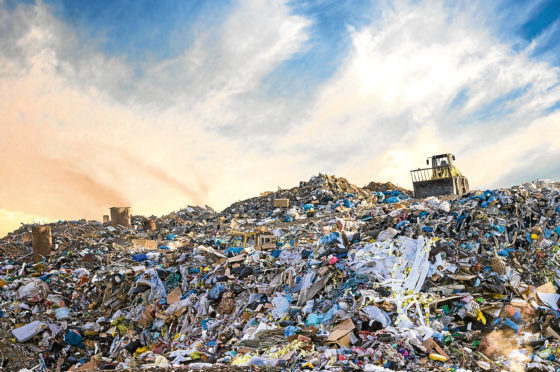 The man sitting opposite me is wearing a University of Michigan sweatshirt. I keep looking at it, desperate to tell him that I visited Detroit while covering the 2016 US presidential election and saw Barack Obama speak in Ann Arbor, the campus town.
I'm not quite Del Griffith, John Candy's character in Planes, Trains and Automobiles, but I do love a good natter with a stranger, and as usual I can't help but strike up a conversation.
Feeling compelled to chat to people on public transport is one of my many idiosyncrasies (sorry if you've ever sat next to me, although I'm happy for people to be nosy back so think it's allowed…).
He's suitably amazed I've been to the Motor City and enjoys reminiscing about the university where he met his wife while studying in the 1970s after he moved to America from Algeria.
I notice him looking at the large solar farms our train passes and the small talk soon turns to more substantial matters, initially Donald Trump's decision to withdraw from the Paris climate change agreement and then our respective attempts to pursue greener lives, in my case sparked by a decision to put my daughter Maya in cloth nappies.
A source of much debate among my mum friends, some insist they are as bad for the environment as disposables.
Of course, there's an environmental cost in terms of the energy used to wash and, indeed, produce and transport them.
But I try to limit this – we don't have a tumble dryer – and I also intend to use the same nappies again if we have another baby.
Moreover, this is true of everything we do.
As renowned anthropologist Jane Goodall once said: "You cannot get through a single day without having an impact on the world around you."
And, more fundamentally, the nappies have been a catalyst for a more careful consideration of the environmental impact of the choices I make, which surely can only be a good thing.
Thanks to my mum, I've always recycled, but for me the focus now has to be on minimising waste in the first place.
I've discovered there are many ways to do this, including washable wipes and a shampoo bar.
With the exception of an outfit for a friend's wedding, I didn't buy myself any new clothes last year and I'm trying to beat so-called planned obsolescence with a refurbished mobile phone.
I've also switched to monthly contact lenses and try to choose loose fruit and vegetables, which has reduced the volume of our rubbish bags.
My experience has been largely positive, but what's annoying – and sad – is how often you have to pay a premium for the eco-friendly option. As Mr R repeatedly reminds me, this shouldn't be the case.
Biodegradable disposable nappies – perhaps the best solution (we use these if we go away) – are the perfect example.
Being environmentally conscious should be something we can all do conveniently, as a matter of course – in today's world where everyone is so busy all of the time, it needs to be easy if most people are to do it.
The question of whether my personal efforts are worth it also regularly comes up.
There's no denying they represent a drop in the ocean if you look at the statistics.
According to UK Government figures, 27.3 million tonnes of waste was generated by households in 2016, around 45% of which was recycled.
Then there's the waste produced by the commercial and industrial sectors – 40 million tonnes in 2014 – and that's just one country.
To put it another way, as researchers at two American universities calculated in 2017, plastic weighing the equivalent of one billion elephants has been created since the 1950s.
These numbers make for depressing reading but there are small signs our leaders are starting to take this problem more seriously.
UK Environment Secretary Michael Gove's plan to double the 5p fee for plastic carrier bags in England and extend it to all shops is one example.
Scotland, where the 5p charge was brought in a year before England, is on a similar journey with plans for a bottle deposit return scheme and legislation to ban the sale of plastic-stemmed cotton buds in progress.
These are undoubtedly constructive moves.
And yet manufacturers and producers must step up too by reducing the amount of packaging their products come in and using materials that can be widely recycled.
Ultimately, we all have a duty to live responsibly on a number of levels, including with a regard for how our behaviour affects the world around us.
And I won't stop being bothered because had such an attitude persisted throughout history, no change would have ever come about.
That said, it's clear the onus can't only be on the consumer – individuals' endeavours aren't enough.
They must be backed up by radical action on the international stage.
This is a global issue that requires a co-ordinated global response.
Lindsay Razaq is a journalist who most recently worked as the P&J's Westminster political correspondent and now combines freelance writing with being a first-time mum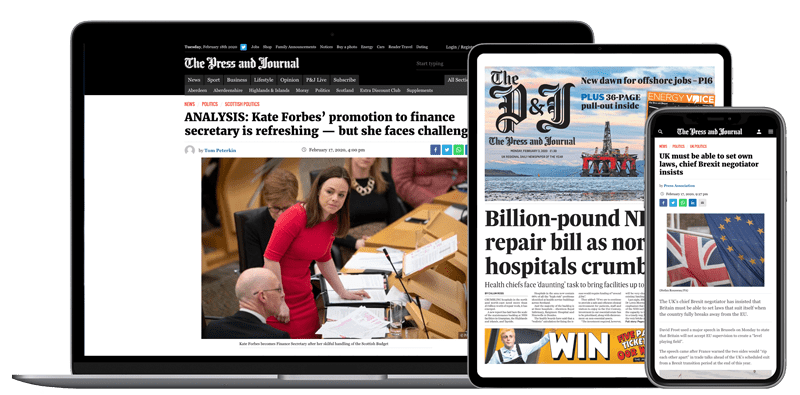 Help support quality local journalism … become a digital subscriber to The Press and Journal
For as little as £5.99 a month you can access all of our content, including Premium articles.
Subscribe