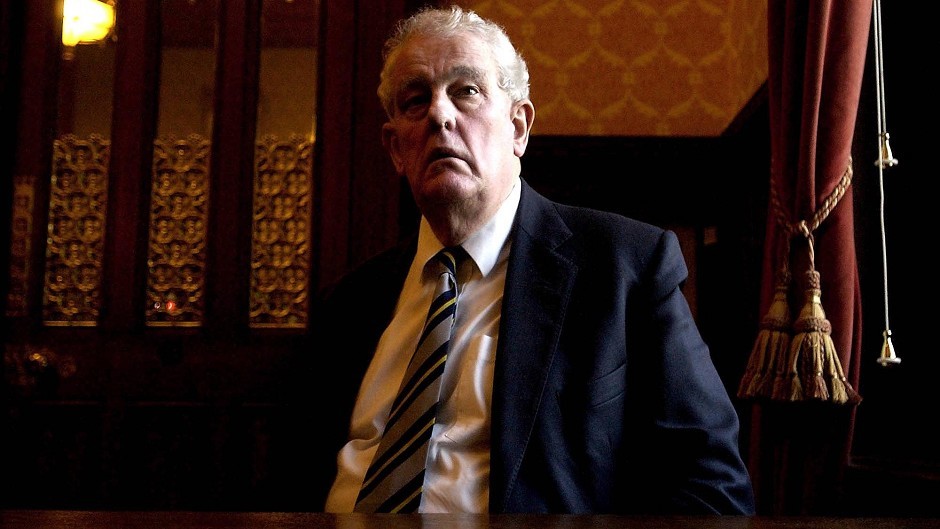 Gareth McPherson
Labour grandee Tam Dalyell has said those in the party warming to Scottish independence after the Brexit vote are "living in fairyland".
Former first minister Henry McLeish and David Martin, who is Labour's longest-serving MEP, are among the senior Labour figures who have said they could be converted to the independence cause.
Official Scottish Labour policy is to oppose a second referendum on secession until at least 2021, but leader Kezia Dugdale has been accused of softening her pro-Union stance.
Delivering his assessment of those in the party shifting towards independence, Sir Tam said: "They are living in fairyland. I think they are wrong.
"McLeish and others had better realise that there is no chance of an independent Scotland being admitted into the European Union.
"No prime minister of Spain would allow it and nor would the Germans."
Mr McLeish, who led a Scottish Labour government in 2000-01, said earlier this year the party must abandon its strategy of "just saying no to independence" and advocated a "new alternative of real home rule".
Mr Martin, who is on Ms Sturgeon's Standing Council on Europe, has said independence is "worth considering" if Scotland cannot retain access to the single market.
Scottish Labour deputy leader Alex Rowley revealed last month that he would not oppose a second independence referendum, saying the Brexit vote had shifted the debate.
But Sir Tam, who was an MP in Scotland for 43 years and a fervent Unionist, urged MPs from all parties to block Brexit.
"I believe it is up to every member of parliament to do the right thing and to vote against the triggering of Article 50," he said.
"I would hope the House of Commons blocks Brexit and I have very strong views on this."
He said the referendum result did not have to be acted on because "people were lied to and misled by (Boris) Johnson and others".
Article 50 is the legal mechanism through which member states leave the EU.
Political and constitutional experts disagree on whether parliament has to vote on whether it is triggered.