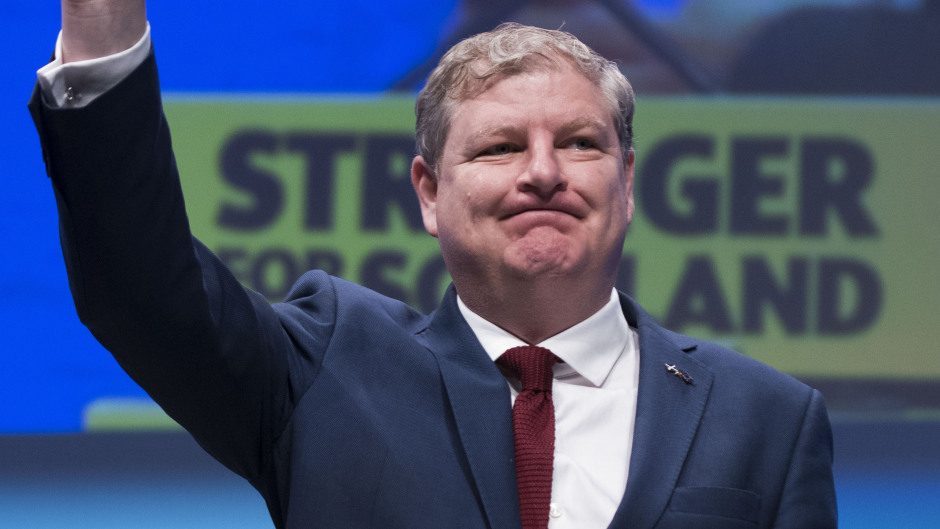 Angus Robertson has warned Theresa May her "days as Prime Minister of a United Kingdom are numbered" if she "continues to ignore" Scotland.
The SNP's new deputy leader suggested that "refusing to even consider" Scotland's role in the EU would trigger a second ballot.
Addressing the SNP conference in Glasgow, the Moray MP also announced that the SNP would use an opposition day debate in Westminster to argue for the protection of EU nationals' rights to stay in the UK after Brexit.
Mr Robertson later appeared alongside the Dingwall-based Brain family, who had faced being deported by the Home Office.
After their case was taken up by fellow-MP Ian Blackford, the Australian family were eventually granted leave to stay in the UK.
Referring to Cabinet Minister Liam Fox's comments that the status of EU nationals living in Britain is one of the "main cards" in Brexit bargaining, Mr Robertson told the conference: "In contrast to the work taken by our first minister and the Scottish Government to reassure EU nationals living in Scotland, the UK Government has referred to them as cards to be bargained with.
"How shameful."
His speech to conference followed Ms Sturgeon's announcement on Thursday that a bill for a second independence referendum will be published for consultation next week.
Mr Robertson added: "Theresa May says that options for keeping Scotland in the EU are impractical, that we've had our referendum and that there will be a UK approach to Brexit.
"She refuses to accept that for Scotland, for us, remain means remain.
"My message to the prime minister is this: if you continue to ignore the express will of the people of Scotland, if you refuse to even consider how we might protect Scotland's place in the EU, then be in no doubt, your days as prime minister of a United Kingdom are numbered."
After his speech, Mr Robertson met with the Brain family, along with fellow MPs Ian Blackford and Alex Salmond, as well as MSP Kate Forbes.
Ms Forbes, who represents Skye, Lochaber and Badenoch, said: "Of course it's wonderful that the Brains' future in Scotland is secure but the threat of deportation hanging over them for months highlighted the situation that so many families find themselves in.
"At a time when we're hearing increasingly xenophobic rhetoric from the Tories, which is hardly a warm welcome to our country, we need a fair visa system which enables families and individuals with skills and talent to stay in Scotland."