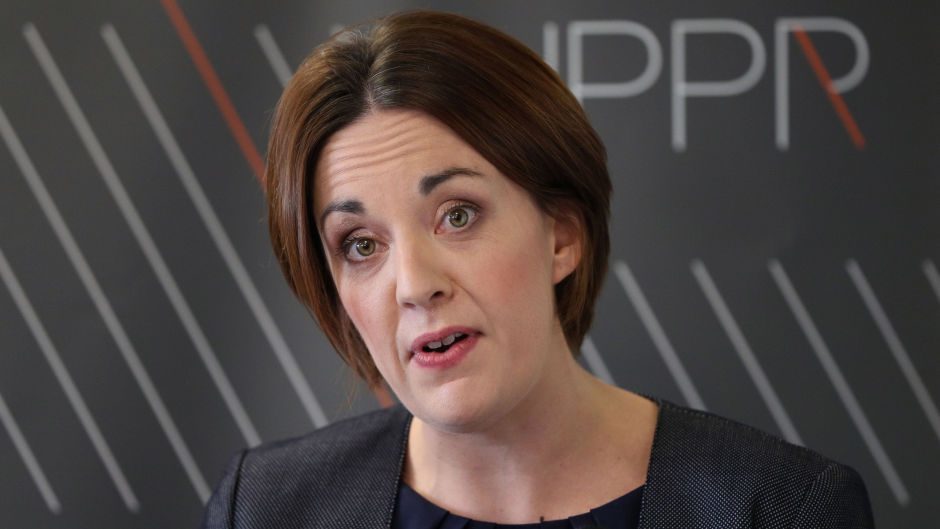 Kezia Dugdale will ask Labour members to back a new Act of Union at her party's conference in Perth next year.
But the Scottish party leader will not give voters a say on any deal with a referendum.
At a speech to the IPPR in London, Ms Dugdale claimed her plan would "save" the Union.
She said: "I believe a new federal UK, with a strong Scotland able to carry forward a significant relationship with Europe, is what people across Scotland have voted for. It goes far to meet the dual mandates of the Scottish people, and gives us the best possible protection for our jobs and our economy.
"That is why on the first day of our party conference in Perth in February, I will ask the Scottish Labour Party to back this vision for a new Act of Union to establish a federal UK. This will restate Scottish Labour's belief in the United Kingdom as a redistributive union and set a bold and radical new direction for Scotland and the UK."
She added: "Our Union must be saved. We must heal our divided society. It is only Labour that can do that."
The Scottish Labour leader also called for Holyrood to have responsibility for employment rights and powers over fishing and agriculture, following Brexit.
SNP MSP Linda Fabiani said the proposals should be taken "with a pinch of salt".
She added: "Labour have been promising a supercharged, powerhouse, federalism-max for years – and consistently failing to deliver it."
The Scottish Conservatives accused Ms Dugdale of stoking constitutional uncertainty.
Chief whip John Lamont said: "Surely 10 years of SNP government obsessing over the constitution has taught us that this is the wrong priority."
Scottish Liberal Democrat leader Willie Rennie said the proposal showed there was "momentum building" for federalism which was Scotland's and the UK's best chance to flourish."
But Patrick Harvie, the Scottish Greens' co-convener, said the proposals are unlikely to go ahead because the UK Government "appears unwilling to consider far more modest proposals".