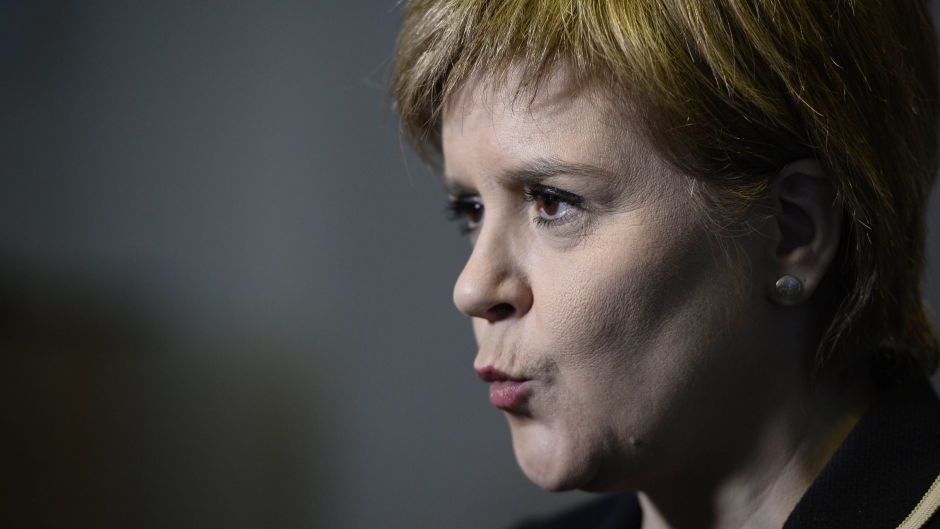 Nicola Sturgeon has warned Scotland is moving towards another independence referendum after it was confirmed the UK will quit Europe's single market.
In a keynote speech outlining her 12 key objectives for the country's exit from the EU, Prime Minister Theresa May said she would withdraw from the agreement which weds members to free movement of goods, services and people.
Ministers will seek a "bold and ambitious" free trade agreement to allow Britain to continue trading with its 27 former partners, she added.
Remaining a member of the single market is a key demand from the Scottish Government.
In a recent paper outlining what she wants from Brexit, First Minister Ms Sturgeon outlined two options – the whole UK continuing its membership or a separate deal which allowed Scotland to strike its own deal.
Mrs May appeared to rule out the latter option during her address at Lancaster House, saying it was crucial that "no new barriers to living and doing business within our own Union are created".
SNP leader Ms Sturgeon left one final option on the table in her document, a re-run of the 2014 vote, which she said now appears "more likely".
She said: "It seems the Westminster Tory government now think they can do anything to Scotland and get away with it.
"They must start to understand how wrong they are.
"The UK Government cannot be allowed to take us out of the EU and the single market, regardless of the impact on our economy, jobs, living standards and our reputation as an open, tolerant country, without Scotland having the ability to choose between that and a different future.
"With her comments today, the prime minister has only succeeded in making that choice more likely."
Scottish Secretary David Mundell insisted there was still room for the two governments to work together and called on the first minister to take a second referendum off the table.
But Scottish Labour leader Kezia Dugdale claimed the speech increased the likelihood of the UK breaking up.
She said: "Once again the Tories have put the Union at risk by furthering the sort of divisions the SNP thrives on."
Elsewhere in her speech, Mrs May warned fellow EU nations that she was ready to walk away from Brexit talks rather than accept a "punitive" deal.
She confirmed that she wants to take Britain out of the jurisdiction of the European Court of Justice and restore control over immigration.
And she gave her strongest hint yet that the UK could leave the European customs union (CU), stating that she wanted to ensure "frictionless" cross-border trade but had an "open mind" on whether that should be done through associate membership of the CU or a completely new customs agreement.