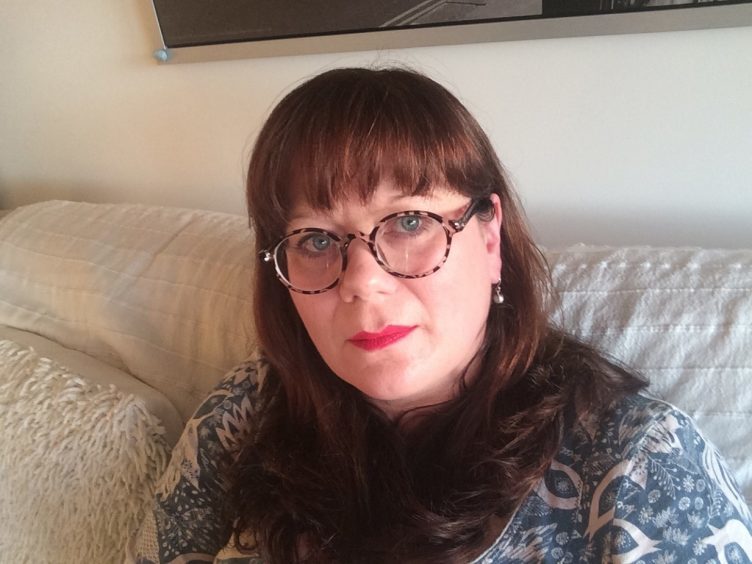 A Highland woman has been told she will be forced to wait a year to get on the waiting list for a simple eye operation.
Nairn-based Elaine Hanby has been left stunned by the delays for cataract surgery, which takes just 15 minutes.
The 48-year-old's case was raised by Scottish Labour leader Kezia Dugdale at First Minister's Questions yesterday.
The widow, whose husband passed away after a road traffic accident in 2006, said she had even considered travelling to Europe to get the operation done.
She added: "I spoke to a nurse who told me it would be 12 months – not 12 months to get the treatment done, but just to get on the waiting list. She said it could be up to 18 months to get it done.
"This is a 15-minute procedure. Is this waiting time standard? It's clear the NHS doesn't have the money it needs and the staff are really hard pressed."
Mrs Hanby, who is chairperson of the Royal Navy and Royal Marines Widows' Association, argued the delay was having an effect on her life.
She said: "It has certainly made it more difficult to carry out my work and drive in the dark. It's not safe – I struggle to read road signs and I just don't want to take the risk."
She has since written to Scottish ministers complaining about her situation, which Ms Dugdale said was "unacceptable" and symptomatic of a "system breakdown" in the Scottish NHS.
Mrs Hanby revealed she enquired about getting treatment at the Golden Jubilee in Glasgow – but was rebuffed.
She stated: "I suppose I could take the money from the NHS in Scotland and take it to Europe. It wouldn't cost much to do it – you can fly across for £100 on EasyJet. But it just seems absurd. Is every patient facing this?
"It is not about me. This must impact on thousands of people – it is unacceptable. I'm still waiting. I could investigate going to Europe, but I shouldn't have to."
NHS Highland apologised for Mrs Hanby's delay. A spokesman added: "We have experienced difficulty in recruiting to vacant posts within the ophthalmology department and this has contributed to the current waiting time for a cataract assessment.
"At present, there is a nine-month waiting time from referral to cataract assessment – however we remain confident that patients will be seen within the 12-week Treatment Time Guarantee for cataract surgery after their assessment."
Speaking after FMQs, a spokesman for the first minister insisted Mrs Hanby had "specifically requested" information on getting treatment in Europe, but reiterated the delay was "totally unacceptable".