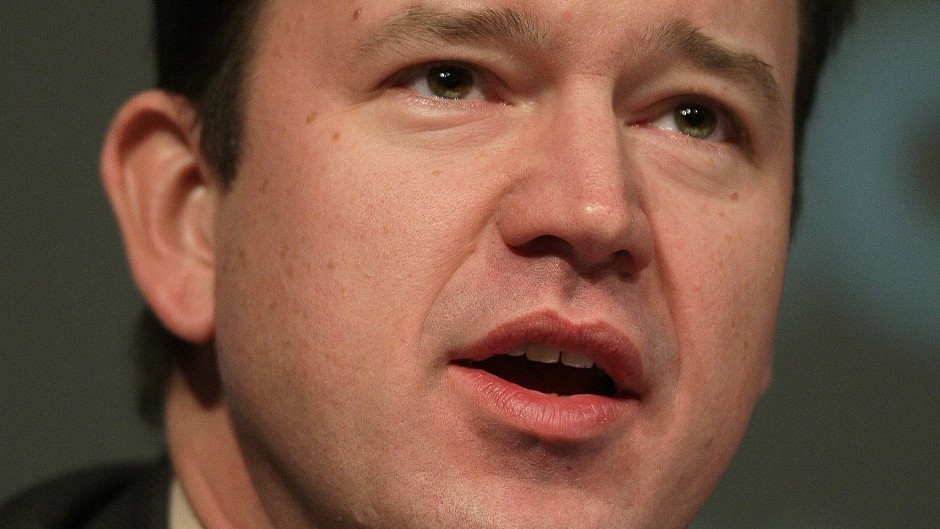 The oil and gas sector could experience a renaissance as part of a new UK Government industrial strategy.
Energy Minister Jesse Norman said the North Sea could do "very well" out of a new Sector Deal, which he claimed would help the industry become more competitive abroad, as well as take advantage of developments like decommissioning.
The Sector Deal policy is designed to help specific areas with training and skills, deregulation and developing new technology.
It is modelled on the City Deal concept where Westminster agreed to pump £125million into the Aberdeen economy.
Oil and Gas UK said a Sector Deal could help ensure the industry "survives and continues to underpin the UK's economic prosperity".
Speaking in Glasgow yesterday, Mr Norman also admitted that a merry-go-round of energy ministers may have hurt the coherence of the UK's oil and gas strategy.
His visit came as Prime Minister Theresa May unveiled her new industrial strategy in a bid to boost economic growth.
Tory MP Mr Norman, the Under Secretary of State at the Department for Business, Energy and Industrial Strategy, said a Sector Deal could help boost the oil and gas industry, insisting it is "very far from true" that North Sea is finished.
He told the Press and Journal: "A sector deal is an idea we have pioneered. Broadly speaking the idea is that you should try and bring a sector together and try to think collectively about its well-being as a whole.
"Oil and gas works very well for that and in many ways the framework is already there in terms of the Oil and Gas Authority."
He said a Sector Deal would help improve cooperation between companies operating in the oil and gas sector.
He added: "The idea that somehow the North Sea is over is very far from true."
The UK Government has faced criticism for regularly changing energy ministers – and Mr Norman admitted this may have been an issue.
When asked by the Press and Journal if a shuffling of ministers had led to a lack of coherence in energy policy, he said: "I could see why (that criticism) has been offered."
He said there was a "very marked desire" in the government to "get away" from "rapidly" changing ministers.
But he added: "(Former Prime Minister) David Cameron by and large – across the whole of his ministries – held the view that people should be in jobs for three or four years and actually able to learn and do a job properly.
"That hasn't happened perfectly in every case."
Scotland Office Minister Lord Dunlop, who also visited Glasgow yesterday, said the Sector Deal concept was based on the success of Scottish City Deals.
He added: "We want to make sure that not only are we making the most of the reserves that still exist in the North Sea but then we're using that experience to develop new markets overseas."
Oil & Gas UK's CEO Deirdre Michie said she the industry would "build a case" for a Sector Deal.
She said: "We firmly believe that the UK needs a strong and vital indigenous oil and gas industry underpinning the UK's economic prosperity.
"The current industry downturn is extremely challenging for many of our members and we believe the industrial strategy can be a lever to ensure that this economic success story survives and continues to underpin the UK's economic prosperity.
"(We) will coordinate industry and stakeholders in building a case for a sector deal that help towards that aim, deepening and developing centres of excellence from technology and decommissioning to subsea."