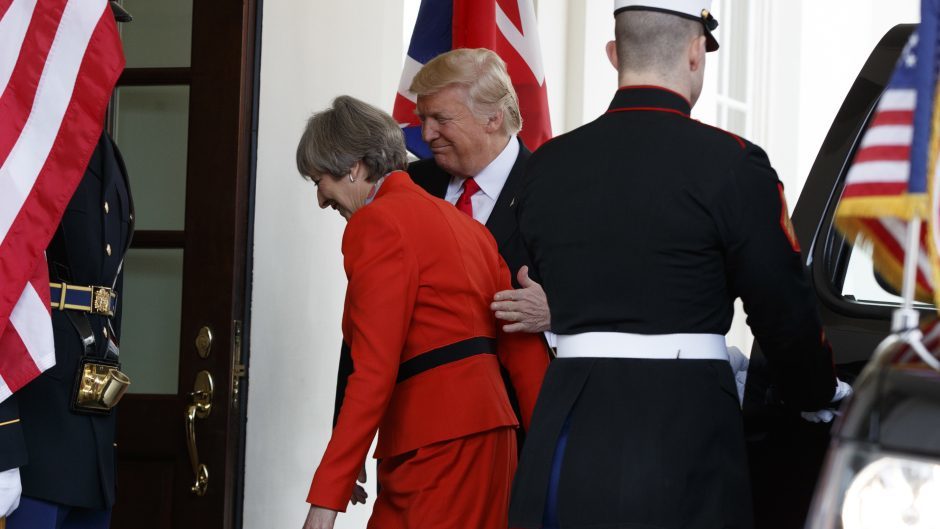 A former SNP leader has told Nicola Sturgeon it is her "duty" to drop her animosity towards President Trump in a bid to secure a better post-Brexit deal for Scotland.
Gordon Wilson has written to the first minister, claiming it was "essential" the Scottish Government "corrected the case" put forward by Prime Minister Theresa May during her visit to Washington.
He said President Trump's "strong Scottish connections" should be used to ensure any US/UK trade deal is predicated on Scotland getting a "fair" Brexit agreement.
Following the tycoon's shock victory in the US election last year, the Press and Journal revealed he was keen to build ties with Scotland, despite every Holyrood leader – including Ms Sturgeon – expressing displeasure at his candidacy.
A spokesman for Scotland's Brexit minister, Michael Russell, said the administration would pursue "every possible option" to avoid leaving the EU single market.
But Mr Wilson said: "For the first time, the President of the United States has strong Scottish connections and, controversial though his political views may be, it is the duty of the Scottish Government to use these connections to Scotland's advantage.
"And especially when we are facing a British Government demonstrating an indifference to Scottish interests bordering on hostility.
"It is essential that the Scottish Government lets the new American administration know the facts and to correct the case put forward by Mrs May on behalf of the British Government which is politically unrepresentative of Scotland with only one MP out of 59."
Mr Wilson pointed to President Clinton's role in the Good Friday Agreement as an example of US politicians intervening positively in British politics.
He added: "It is therefore not unreasonable for you, as head of the Scottish Government, to ask President Trump to make it a condition of any intended trade deal with the UK that the outcome of the Brexit negotiations should be fair to all parts of the UK, rather than solely suit the interests of England, the majority nation in the UK comity of nations."
Mr Wilson, a former MP, was SNP leader from 1979 to 1990.
A spokesman for Mr Russell responded: "It is quite true to say that the Tories, with just one MP out of 59 in Scotland, have no mandate for the catastrophic hard Brexit they are pursuing.
"But they now think they can do what they want to Scotland and get away with it.
"However, the Scottish Government will continue to pursue every possible option to keep our place in the European single market, which is around eight times bigger than the UK's alone, and is essential for jobs, investment and the economy."