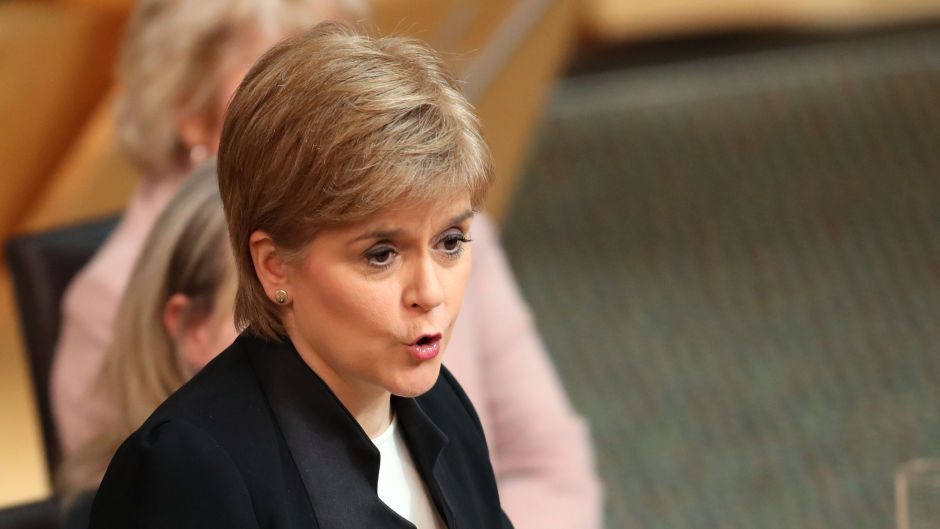 Scottish voters should have the right to choose between the "significant and profound" change that Brexit will cause and independence, Nicola Sturgeon has said.
The First Minister was reopening a debate at Holyrood over her calls for a second independence referendum.
"Scotland, like the rest of the UK, stands at a crossroads," she told MSPs.
"When Article 50 of the Lisbon Treaty is triggered tomorrow, change for our country at that point becomes inevitable."
She added: "It is change that will impact on our economy, not just in the here and now but in the long-term.
"There will be an impact on trade, on investment and on living standards, and an impact on the very nature of the society we live in."
She continued: "My argument is simply this: when the nature of the change that is made inevitable by Brexit becomes clear, that change should not be imposed upon us, we should have the right to decide the nature of that change.
"The people of Scotland should have the right to choose between Brexit – possibly a very hard Brexit – or becoming an independent country, able to chart our own course and create a true partnership of equals across these islands."