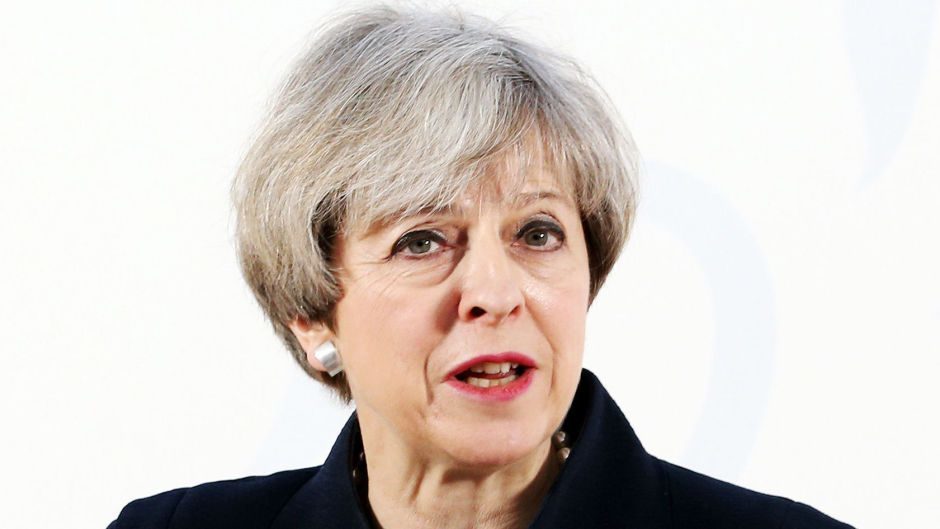 Prime Minister Theresa May has said Brexit devolution talks to make changes to the current Brexit bill will "intensify" between the UK and Scottish governments.
There were verbal fireworks in Westminster after Scottish Secretary David Mundell admitted he would break his promise to make changes to the bill in the House of Commons because he had run out of time.
Devolved governments in both Scotland and Wales have objected to clause 11 of the bill as it stands and opposition parties are united in demanding changes.
They claim it currently "tramples over the devolution settlement" by repatriating powers from the EU to Westminster rather than Edinburgh and Cardiff.
Now Mrs May has pledged there will still be amendments to the Brexit bill in relation to the repatriation of powers, but stated the changes would now be made in the House of Lords.
The prime minister was put on the spot over the issue by Ross, Skye and Lochaber MP Ian Blackford, SNP Westminster leader, at prime minister's questions, who said Scotland had been promised a "powers bonanza" by Mr Mundell.
Mrs May said: "He knows full well we have said we will look to improve clause 11. However, as I discussed with the first minister before Christmas, we are looking to work with the devolved administrations to ensure we put the right frameworks in place so that, when we come to bring forward any amendment, it is done in the best possible way."
Mrs May stated that Cabinet Office Minister David Lidington was now dealing with the matter.
She said: "David Lidington is intensifying his discussions with the Scottish Government."
He came under fire in the chamber from Conservative colleague Paul Masterton, who highlighted how he had been given personal assurances about the Clause 11 changes by Mr Mundell.
Mr Lidington replied: "When I spoke to the deputy first minister of Scotland last night, I said we were disappointed we had not been able to reach agreement with the devolved administrations on an acceptable form of words for such an amendment but I was committed to intensifying our discussions with the devolved administrations to seek to reach an agreed form of words in time for proceedings in the House of Lords."
Meanwhile, the Scottish Government is now drawing up an EU Continuity Bill in anticipation of the amendments not being made after the current Brexit Withdrawal Bill was labelled "incompatible with the devolution settlement" by a cross-party Holyrood committee.
Holyrood Brexit Minister Mike Russell said the parliament will refuse legislative consent for the Brexit bill as it stands and must prepare the alternative legislation to be introduced "if necessary" next month.