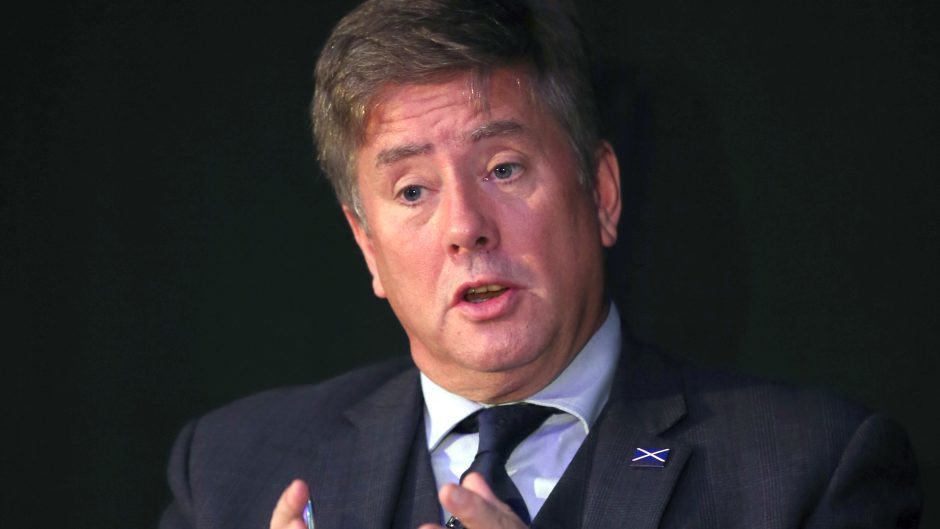 A proposed new £2 billion Scottish National Investment Bank could become the "cornerstone" of the economy after it gets up and running next year, it has been claimed.
Economy Secretary Keith Brown said the planned bank could transform the economy as he unveiled further details about its timetable and budget.
However, the Conservatives warned they would not support legislation to create the bank unless the government streamlined business support and Labour's Jackie Baillie said her party would invest 10 times as much as the "timid" funding plan.
Speaking in a Scottish Parliament debate, Mr Brown said Cabinet had agreed to accept all recommendations in an implementation plan drawn up by Tesco Bank chief Benny Higgins.
He said the Scottish Government would provide the bank an average of £200 million a year of capital for a decade, enabling it to focus on investment not currently provided by the market.
"I believe that a publicly-owned investment bank will become a cornerstone of the economy we want to create in Scotland," Mr Brown said.
"It also has the potential to be truly transformative, operating under a core set of principles and missions, supporting sustainable growth and bringing benefits to individuals and communities across the country, making Scotland in the process a fairer and more prosperous country."
Alexander Burnett, Conservative MSP for Aberdeenshire West, asked what difference the bank would make to businesses in the north-east, as he called for further clarity on the details to ensure "we do not face a simple rehash of other organisations".
Skye, Lochaber and Badenoch SNP MSP Kate Forbes said the bank could help smaller food and drink firms in the Highlands and islands which "do not have access to the funds to enable them to grow".
MSPs unanimously agreed a Scottish Government motion, amended by the Conservatives, to note the publication of a Scottish National Investment Bank Implementation Plan, setting out proposals and recommendations for the establishment of the bank.
The Conservative amendment calling on the Scottish Government to have clarity of focus and delivery regarding the bank and acknowledging concerns regarding a "cluttered policy landscape" was also passed unanimously.