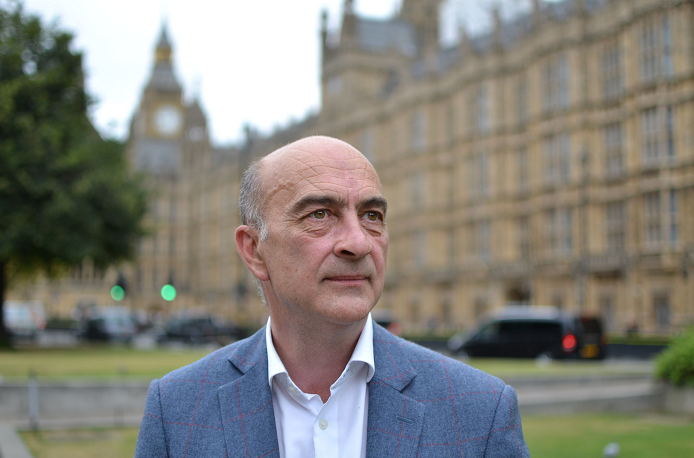 The skies have been decidedly grey this past week. As summer packs up its bucket and spade, there are sure signs that autumn is here.
The football season is in full swing. Some teams have already been knocked out of European competitions. The final few overs of cricket are being bowled and the first rugby internationals of the 18/19 session are nigh.
The nights, as they say, are starting to draw in and fingers are poised over the central heating controls.
Our politicians have ended their summer tours of village fetes and local shows. They have taken the temperature of local members and voters. They are gearing up to return to our parliaments for what could be the biggest six months of our modern era. This is big.
Six months which will shape our country for generations. For better or for worse.
Six months when our relationship with the world will be redefined.
Six months of thrills and spills and splits and hissy fits.
And all of our major political parties are facing turmoil. Some of them are home-grown, some historical, some domestic and some international, but all threatening their leader's authority and their party's unity.
Is this autumn a prelude to a winter of discontent and discarded dreams? Will this summer be a prelude to a fall from grace of one or more of those at the helm of Scottish and British politics?
All four are under the microscope.
True, in the case of the Lib Dems, it is their inability to make any impact at a time when the other, bigger, parties have bigger problems to deal with that is their big cause for concern. If they were a middle ground voice with any presence and attraction then there would be no need for people to discuss the need for a new centrist force to be forged. Ask yourself this: when did you last see the Lib Dem leader on TV? Can you even name him?
Patently, and despite what he said when elected, Vince Cable is not in it for the long haul. He is a caretaker captain of a ship that has sailed into oblivion. A new skipper is needed.
So what about the SNP? I am not, at this stage, going to say much about the trials and tribulations of Alex Salmond.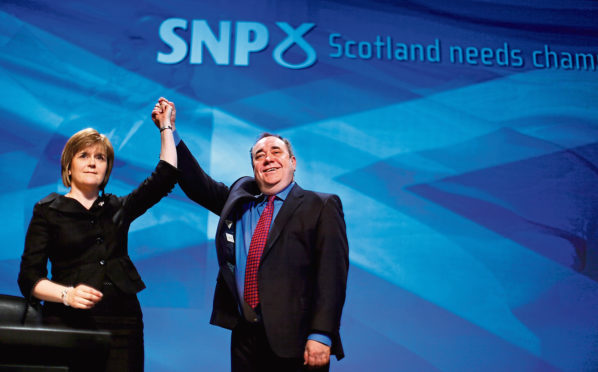 Except this: it should be about the women who have made allegations of sexual harassment and ensuring that they, and others in every instance, can have confidence in the system to listen to, investigate, protect and support them. And that those accused are given a fair hearing.
It is not and should not be about independence. It is not an MI5 "establishment" conspiracy. But it has been hijacked by some to further ridiculous, grandstanding and self-serving agendas which do a disservice to the seriousness of the heart of the matter.
And, despite the party's strenuous efforts to poke fun at claims of any SNP civil war, it has, by its toxic nature, pitted elected Nationalist politicians against each other.
As for the crowdfunding to pay for Mr. Salmond's court action against the Scottish Government he used to lead, well that is a matter for Alex. Only he knows why he is doing it. And only you know what you think of it. If the reported £250,000 a year he gets from the Russian state isn't enough, then so be it…
But just as Nicola Sturgeon is attempting to steer her party through the minefield of Indyref 2 (or not), the schism exposed and the unwelcome attention of the Salmond sex allegations are not exactly helpful. The SNP has been Teflon-coated. Not now.
Labour's summer has been long and tortuous. And its woes self-inflicted. Jeremy Corbyn is the shadow PM. But he is a shadow of what a good leader should be. To be widely seen as an anti-Semite is damning. The various videos appearing of him taking the stage with highly questionable company and the convoluted explanations of spin about what he really thinks are painful to watch. Labour is in deep trouble: it is a captive of the hard left in a prison cell of its own construction. I fear it will have to implode before it has any chance of being the progressive, moderate and compassionate party it claims to be.
And so to the Conservatives, for whom there has been no summer break from the endless rows, rifts and ructions.
Theresa May is still in office. And still, I think, the politician most likely to find a resolution to the multi-dimensional chess match that is Brexit. Her party is split. The country is split. Boris is deemed to be on manoeuvres. Tory conference is only weeks away. Brexit day is only a few months away. Allegations of plots abound.
But still she is there at the helm doing a job which many want. A position which many covet. But just not now. Once all the nonsense is out the way, yes, post-Brexit, when the only way is up. In the meantime the rumours and whispers will continue. And Mrs May will soldier on. And we will, each day, get closer to the brink of Brexit.
So here we are. Six months of history in the making when the fate of four leaders hangs in the balance. Where each party is arguing about its future. But more than that, and way more important than that, six months which will define the next 60 years for 60 million people.
It's big stuff. Strap yourself in. It's going to be a bumpy ride.