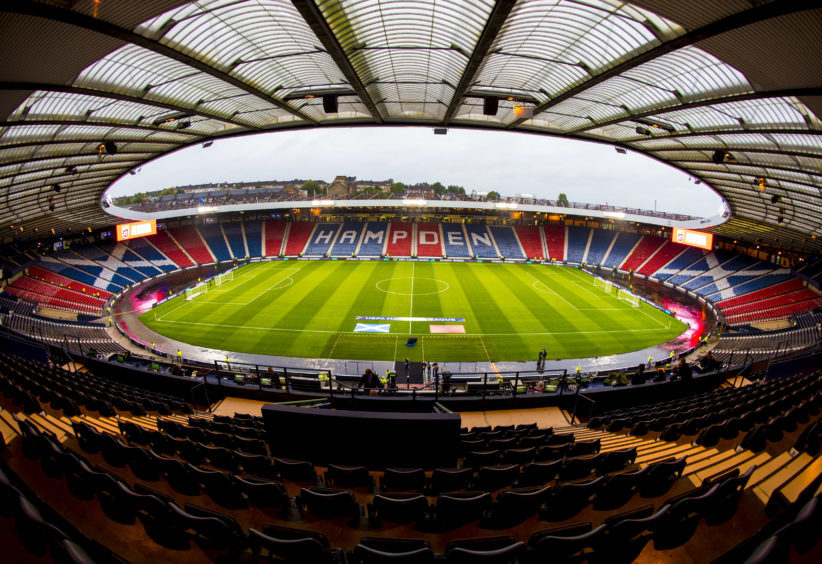 A Scottish Government minister has warned the SPFL to ensure there is no repeat of the League Cup semi-final fiasco as hopes were raised of a breakthrough last night.
Sport Minister Joe FitzPatrick said he had told Scottish football chiefs  that "appropriate dialogue" should be held with the Scottish Government, Transport Scotland and ScotRail before such decisions are taken in the future.
And he revealed to MSPs yesterday that the police had urged football chiefs to review their controversial plans to play both semi-final matches at Hampden on the same day, after the move sparked uproar from Aberdeen and Hearts fans.
After the remarks, hopes were raised that a solution was imminent, with SPFL chief executive Neil Doncaster saying that a U-turn by the Scottish FA could now pave the way for one of the matches to be moved from Hampden in Glasgow, potentially to Murrayfield, the Edinburgh home of Scottish Rugby.
Safety fears were raised after it was announced last week that Rangers would face Aberdeen at noon on Sunday, October 28, to be followed by Celtic v Hearts at 7.45pm on the same day.
Dons' fans were also left furious at the early-kick off after it emerged that no trains were scheduled to be running to get them to Glasgow on time.
But yesterday, Police Scotland Assistant Chief Constable Bernard Higgins said the timings should be reviewed.
He said: "As a responsible organisation and taking into account these public concerns, I think it sensible to discuss the issues raised with the SPFL and other stakeholders and I have asked the SPFL to look again at the transport plan so we can make a full public safety assessment."
Mr Doncaster later revealed that Hampden Park Limited had "reconsidered" and "agreed to waive that legal obligation" which meant both matches had to be played at the national stadium.
North-east MSP Mike Rumbles had earlier secured an urgent question at Holyrood on the debacle, with the Liberal Democrat warning "there is real concern about the risk of 100,000 fans from four rival teams congregating in the same area on the same day and overnight".
Mr FitzPatrick said: "The SPFL had no dialogue with ScotRail before making its decision. I have asked the SPFL to ensure that, in the future, appropriate dialogue takes place with all the appropriate agencies before such decisions are made."