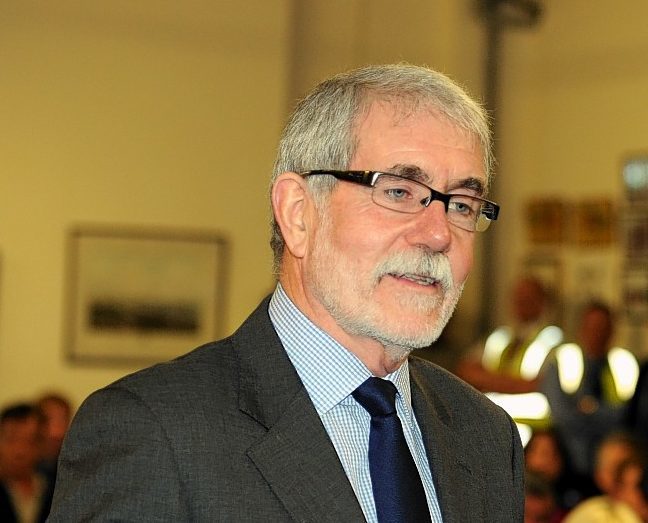 The Scottish Government yesterday rejected fishing leaders' calls for a dedicated fisheries minister to be brought into Nicola Sturgeon's Cabinet.
The Scottish Fishermen's Federation (SFF) demanded both the UK and Scottish governments create a cabinet fisheries post to fight for the industry during Brexit talks.
SFF chief executive Bertie Armstrong made the call as Theresa May visited Scotland for the last time as  prime minister and on the eve of the Scottish hustings event to choose her successor.
Boris Johnson and Jeremy Hunt will travel to Scotland today to face questions from Scottish Tory members as they battle each other to become UK Conservative leader.
Fishermen have argued for Brexit on the basis that it will enable them to leave the unpopular Common Fisheries Policy (CFP).
But on her last visit to Scotland, Mrs May was unable to guarantee that the UK would leave the CFP by the December 2020 deadline.
Mr Armstrong  said: "As we move to the next phase on Brexit, we are urging both governments to appoint individuals with knowledge and experience of the industry to dedicated cabinet-level ministerial posts.
"A fisheries agreement will require to be reached and trade talks will obviously be highly important in shaping the future of the sector.
"Ministers in Whitehall and Edinburgh who can give all their time to these vital discussions will be of enormous benefit in helping to secure the best post-Brexit arrangements possible."
But a Scottish Government spokesman said there were "no plans currently" to appoint a bespoke fisheries secretary.
The spokesman said: "Scotland's fisheries is part of the wider rural economy portfolio. Since becoming rural economy secretary in 2016, Fergus Ewing has demonstrated his clear commitment to the sector, championing its interests at every opportunity."
Tory Banff and Buchan MP David Duguid said he was talking with both leadership candidates about the fishing industry.
"A minimum expectation from myself – and the industry – is that promises made by the current administration will remain intact," Mr Duguid said.
"That means we leave the Common Fisheries Policy and regain sovereignty of our waters as an independent coastal state – like Norway or Iceland."