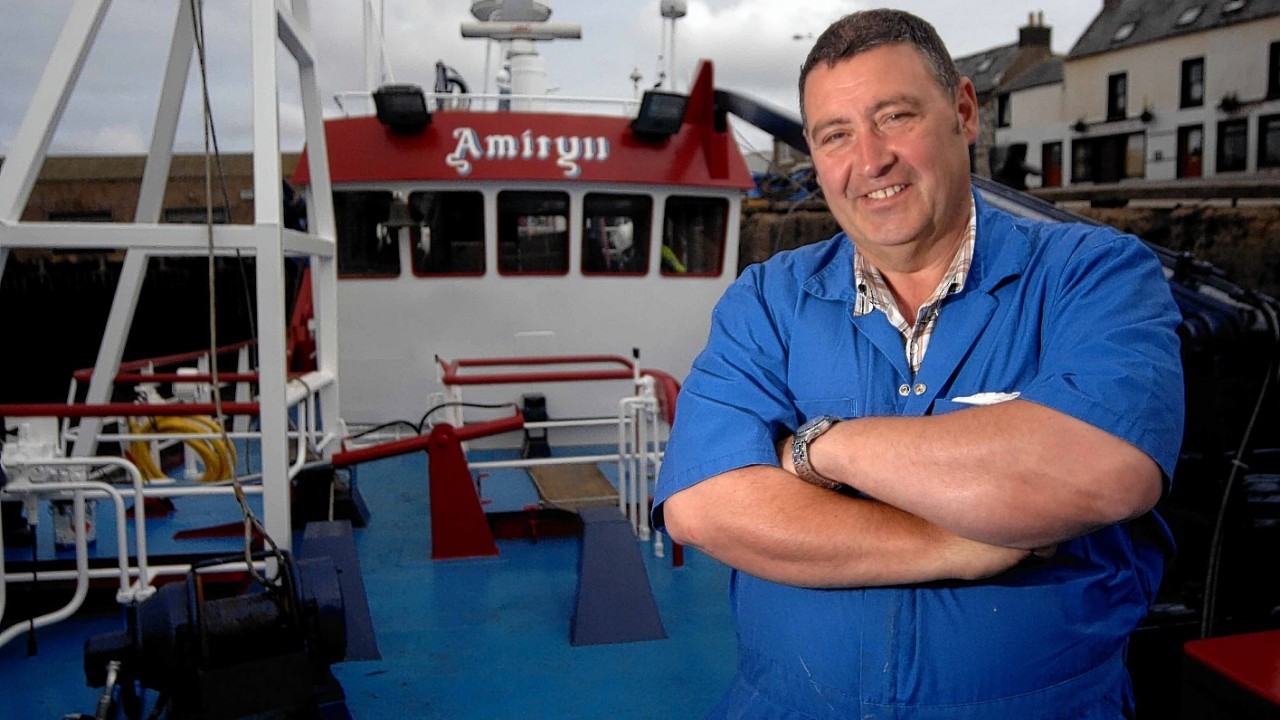 Fishing businesses will "go to the wall" as a result of Brexit red-tape and disruption at the English Channel, industry leaders have warned MSPs.
Alistair Sinclair of the Scottish Creel Fishermen's Federation gave the warning when he appeared before Holyrood's Rural Economy and Connectivity Committee yesterday.
Mr Sinclair said that in the event of a no-deal Brexit exports of seafood would be held up because of a lack of environmental health officers and vets to provide the paperwork required.
He also claimed live shellfish exports to Europe could be disrupted by demonstrations at the Channel from French fishermen denied access to British waters post EU withdrawal.
Concerns were also raised by Peterhead-based Jimmy Buchan, of the Scottish Seafood Association, who said red-tape presented "huge" hurdles and costs to businesses.
Mr Buchan also said a no-deal Brexit would result in a 20% tariff on mackerel, which would mean Scottish fishermen would be unable to compete with their Scandinavian counterparts.
Other concerns raised by Mr Buchan included EU migrant workers "leaving daily" an industry that was dependent on foreign workers.
Mr Buchan said each fish consignment would need five certificates, a requirement that would be difficult for business to meet, adding that firms were packaging fish now at a time when they did not know of the labelling requirements in a no-deal.
Mr Sinclair said he had been told by fish processors that the UK's Department of Environment, Food and Rural Affairs (Defra) did not know what was going on and warned red-tape could result in a two-day delay for exports.
"Dealing in the live market, there's many people who will go to the wall," Mr Sinclair said.
Smaller scale fishing operations could also be affected by demonstrations from French competitors at the Channel.
Mr Sinclair said: "These guys are going to be denied the opportunity to fish in the southern North Sea.
"They have promised there are going to be large demonstrations – you can imagine how the farmers in France demonstrate.
"If we are looking at the same as that, the low impact fishermen who supply live shellfish to the European continent could be out of business overnight."
Mike Park of the Scottish White Fish Producers added: "I was part of the scallop war negotiations last year and it doesn't take much to trigger an incident. We are all aware of that."
Despite the concerns, Elspeth Macdonald of the Scottish Fishermen's Federation said Brexit would create a number of "opportunities" for the sector in Scotland as a result of leaving the Common Fisheries Policy (CFP).
She said: "There is the potential to as much as double the raw material the industry is ready to catch and therefore make available to the processing sector.
"It's clear that all parts of the chain should benefit from that in the future.
"We do, of course, fully recognise the challenges that a no-deal exit would represent for the processing sector and we are working hard with them to address these."