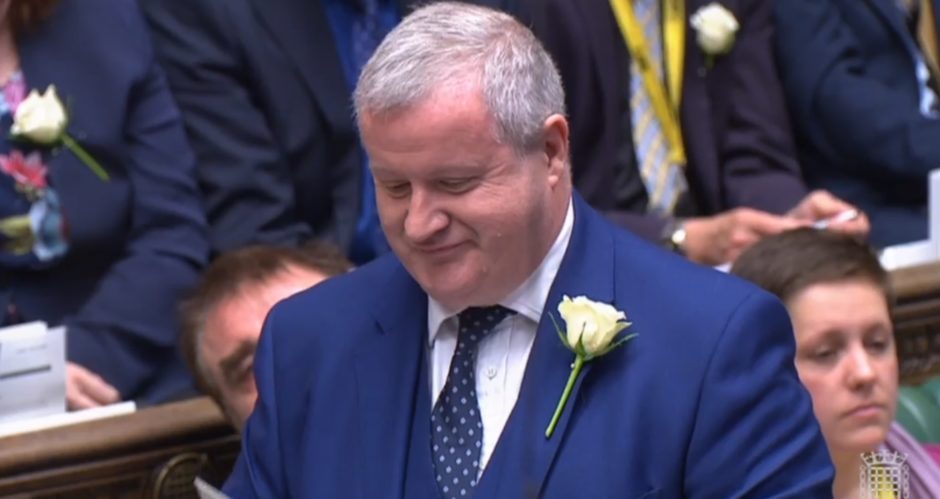 A grassroots attempt to persuade the SNP to consider an independence "Plan B" failed yesterday when the party leadership insisted a legal referendum must be the only means of breaking up the UK.
Nicola Sturgeon and Ian Blackford both underlined the importance of holding a legitimate poll on the opening day of the SNP conference in Aberdeen.
Ms Sturgeon said she would seek permission from the UK Government for a second independence vote in the coming weeks and warned Jeremy Corbyn that Labour must deliver a referendum in return for SNP support at Westminster.
With the UK Government refusing to contemplate a Section 30 Order that would give the Scottish Government permission to hold another vote, some prominent SNP figures have argued that an alternative approach should be explored.
As delegates gathered at the P&J Live, Chris McEleny, an Inverclyde SNP councillor, made an attempt to get conference to debate his alternative proposal.
Mr McEleny argued that a SNP majority north of the border in the next election should lead directly to independence talks with UK ministers.
He said: "As a democratic party, it is absolutely legitimate that we as the grassroots members of this party at least have the opportunity to debate a Plan B at our party conference.
"We have a usurper prime minister in Boris Johnson who refuses to accept the democratic mandate of Scotland. That's why I support a Plan B and I think at least we should have a debate on it."
He added that if Mr Johnson continued to refuse to grant a Section 30 Order, then an SNP majority at the next election "should be a mandate to enter straight into independence negotiations with the UK Government".
But the conference overwhelmingly rejected his proposal when it was put to a vote.
Mr Blackford, the Westminster leader and Skye, Ross and Cromarty MP, described Plan B as "second best" and would be a concession to the UK Government's argument that it had a "right" to block a second vote.
He said: "The way to deliver independence is in a legal referendum that will be accepted and recognised by our European and international partners.
"When you hear talk of a so-called Plan B, I ask you to consider this. The time to talk of a Plan B is not when Plan A has momentum."
Earlier, in a newspaper article, Ms Sturgeon described Plan B as a unionist "trap".
Around 2,500 people are expected to attend the Aberdeen conference over its three days. The SNP was boosted on the first day with a Sunday Times poll putting support for independence at 50%.
Appearing on the BBC's Andrew Marr Show, Ms Sturgeon said she will request UK Government consent for an independence referendum "over the next matter of weeks".
The SNP leader also told Jeremy Corbyn not to "bother picking up the phone" to ask the SNP to put him in government unless he backed an independence vote.
Scottish Conservative leader Jackson Carlaw last night said: "For Nicola Sturgeon, it is simple – indyref2 first, last and always.
"Sturgeon's comments simply underline that the SNP have always and will continue to use Brexit to further their own nationalist agenda."