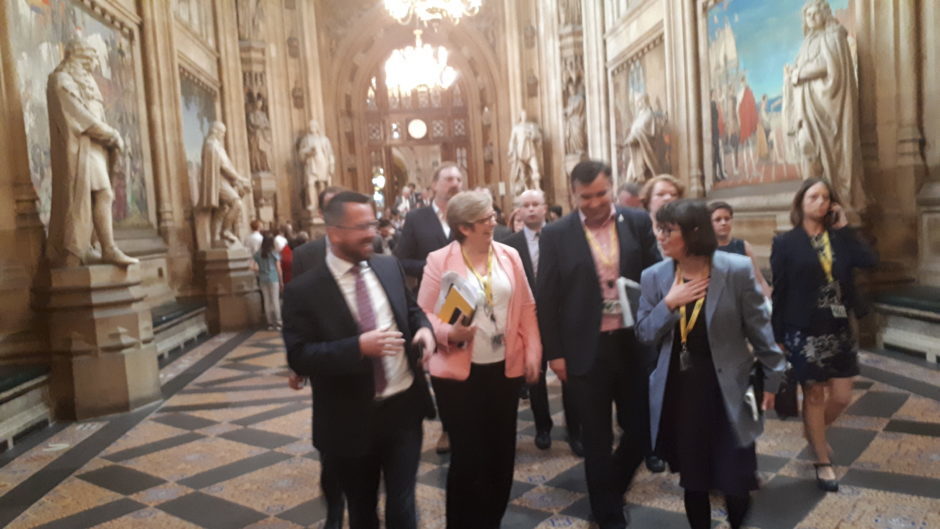 Prime Minister's Questions is normally a theatrical high point in the parliamentary week, as the leaders go head-to-head to prove they can think on their feet.
But chaos and confusion reigned in the House of Commons yesterday, as SNP Westminster leader Ian Blackford delivered a show-stopper.
Mr Blackford used an arcane Westminster rule to demand an immediate vote in the middle of the setpiece, sending bewigged clerks scattering for advice.
The Speaker apparently fell into a bear trap by taking what appeared to be the path of least resistance and ruling a vote should happen after PMQs, only to be met with cries of "now!" from the SNP benches. With Mr Blackford defiantly refusing to sit, the Speaker had little option but to expel him from the House.
Mr Blackford's departure echoed that of former SNP leader Alex Salmond 20 years ago – albeit this time followed by 34 colleagues.
As a headline-grabber, the move could not be faulted – and the number of Tory advisers swarming around David Mundell in the lobby after PMQs as he sought to justify his stance and play down the accusation his party was disrespecting Scotland gave off the distinct whiff of panic.
However a stunt like this leaves Mr Blackford open to accusations he is more showman than statesman, so he needs to follow up with something of greater substance.