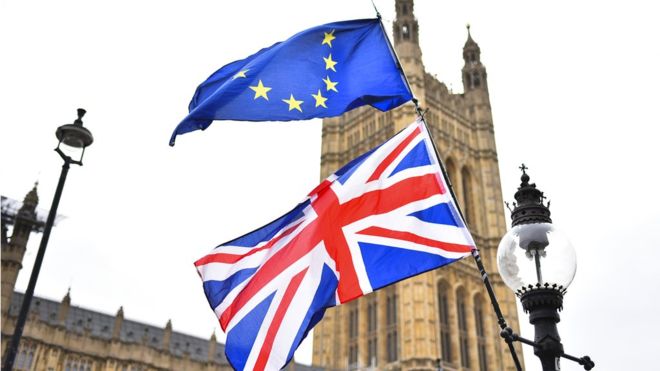 Theresa May suffered another humiliating defeat in the Commons last night as MPs voted against her Brexit plan.
MPs voted by 303 to 258 against a motion endorsing the Government's approach.
The defeat came after the Tory Brexiteer European Research Group announced they had taken a "collective decision" to abstain.
Labour leader Jeremy Corbyn called on the prime minister to "admit her strategy has failed".
He said: "Tonight's vote shows there's no majority for the prime minister's course of action and yet again her Government has been defeated.
"The Government cannot keep on ignoring Parliament or ploughing on towards 29th March without a coherent plan.
"She can't keep on just running down the clock and hoping that something will turn up that will save her day and save her face."
SNP Westminster leader Ian Blackford added: "This is a significant defeat for the Government and at the end of the day the prime minister should be here to accept her responsibilities on the back of this Government defeat. Where is she? People in the United Kingdom want certainty."
⏰ Another humiliating defeat for the UK Government. More Brexit chaos and uncertainty.

📣 @IanBlackfordMP: "This is a bourach. The Prime Minister should be here to accept her responsibility for this defeat. Where is she?"

— The SNP (@theSNP) February 14, 2019
Ministers were invited by Speaker John Bercow to respond to the points of order raised by the two party leaders but they declined.
Speaking outside the chamber, Caithness, Sutherland and Easter Ross MP Jamie Stone, who is the Lib Dem's Scotland spokesman, said: "The Government has once again had its Brexit policies rejected by Parliament.
"When is Theresa May going to listen to Parliament and accept that she can not negotiate a Brexit that will pass in Parliament?
"She clearly expected a defeat as she wasn't even present for the announcement of the result. The only option left is clear, a people's vote with the option to stay in the EU."
Following the result, Conservative Party deputy chairman James Cleverly sought to play down its significance.
He said: "What we learned from the vote this evening is not very much. The more significant vote was the vote we had last month.
"The prime minister, I know, will continue to negotiate with the EU to try and get some changes that can get through the House so we can leave on March 29 in good order."