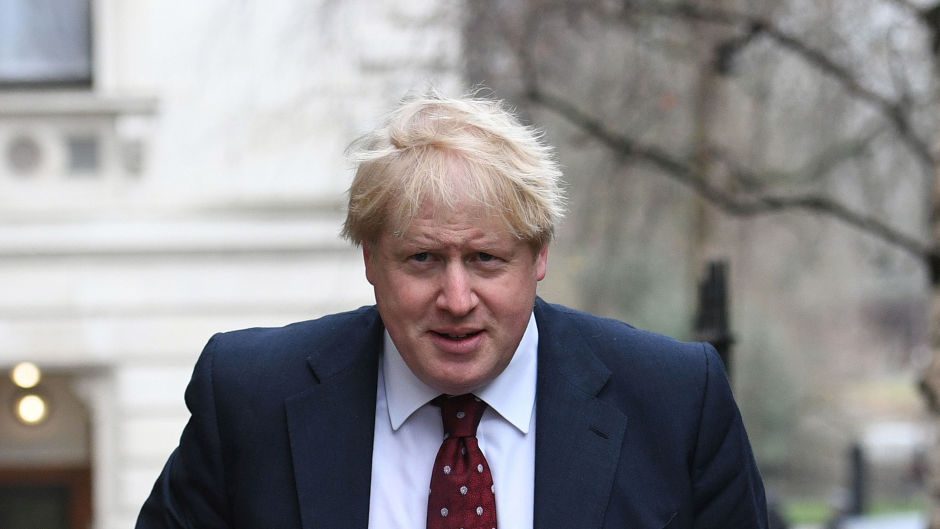 Tory leadership front-runner Boris Johnson has claimed that he can achieve an "orderly, managed Brexit" by October by simply ditching the controversial aspects of Theresa May's Withdrawal Agreement.
The former foreign secretary said it was his intention to remove the Irish backstop from the agreement, which he described as "that prison, that Hobson's choice", and implement unspecified "alternative arrangements" to keep goods flowing back and forth across the border.
The backstop, which bedevilled Mrs May's deal, is an insurance policy designed to avoid a hard border on the island of Ireland by keeping the UK in a customs union.
Eurosceptic MPs have always rejected its inclusion in any Brexit deal as it could potentially keep the UK tied to the EU if it was ever needed.
Mr Johnson, in his first broadcast interview on BBC Radio 4, said: "The obvious way to do it is to make sure that you have checks on everybody who breaks the law, but you do it away from the border."
He added: "I think that we can get to a situation in which we are able to leave smoothly with an orderly, managed Brexit, and that's what we should be aiming for.
"There is a clear way that the now effectively defunct Withdrawal Agreement can be disaggregated – the good bits of it can be taken out."
The comments came after health secretary Matt Hancock announced that he was dropping out of the Tory leadership race.
Mr Hancock, who secured 20 votes in the first ballot of the contest on Thursday, said the party is looking for a candidate for the "unique circumstances that exist now".
In a statement, Mr Hancock said: "I ran as the candidate of the future, but the party is understandably looking for a candidate for the unique circumstances we face right now.
"I have therefore decided to withdraw from this contest, and I will look for the best way to advance the values we fought for, of free enterprise, and an open, aspirational, free society, underpinned by an optimistic belief in the value of each individual person."
He did not immediately commit to backing another runner, saying he needed to "talk to all the other candidates about how these values can be best taken forward".
Moderate Conservatives have been discussing who can best challenge Mr Johnson, with some fearing the foreign secretary, Jeremy Hunt, who came second on Thursday, appeared to be too much of an "establishment" figure.
Candidates need to secure 33 votes in the second ballot on Tuesday in order to continue in the contest.