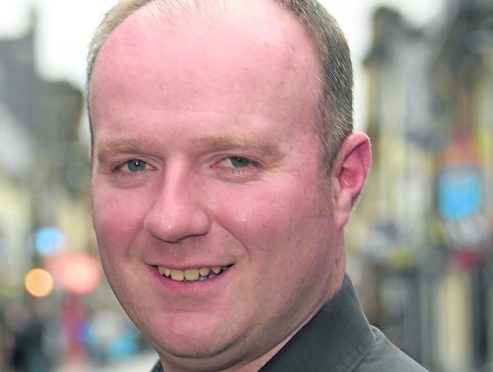 Fort William co-manager Ali Smith is standing down from his role due to work and family commitments.
Smith and fellow co-manager Paul MacLellan took charge at Claggan Park last summer, following the departure of Ally Ewen to Lossiemouth.
Fort earlier this week confirmed the club will remain in the Highland League next season, with fresh support from the local community preventing the Lochaber club switching to the North Caledonian League following the resignation of the entire board of directors.
Smith, who works as a restaurant manager in the town, has decided he will step down, with MacLellan expected to remain at the helm.
Smith is excited about the club's future, and encouraged by the way Fort finished the campaign, with a late equaliser preventing them recording their first win of the season in Wednesday's 3-3 draw at home to Keith.
The 36-year-old said: "It's work commitments and family. I got married in October last year, so I promised my wife Moy that at the end of the season I would spend some time with the family.
"I also need to concentrate on work because my restaurant is a weekend business, really, so this year it has been a bit of a balancing act with business-life, and also trying to fit the football in.
"There are no regrets though – I have enjoyed it. The only regret is maybe that we didn't get the points we deserved.
"But I will be here on a Saturday cheering the boys on, and if there's anything I can do I will be helping.
"Over the last eight weeks we have been improving. It has just been too late in the season for us, we've had no momentum.
"We were wanting to finish off the season with a win against Keith but we also wanted a win to give the new board of directors a boost before they start their hard work in planning for next season.
"I'm looking forward it myself. I will not be on the touchline but I will be here as a supporter."
Fort skipper Iain Foggo is looking forward to the new campaign following the confirmation of the club's Highland League future, and the defender said: "I was pretty worried about dropping down because you don't know what the outcome would be. I know a lot of people say we could compete at that level, but if it doesn't work then where would we go from there?
"It's a big relief, I'm glad we're going to give it a go. The new committee have come in with a lot of fresh ideas. There was a lot of doom and gloom for a while but we've brought a lot of positive feeling back to the club.
"It's been a long, hard season and we're glad it's over and we are staying in the league. It's time for a break to gather thoughts and then we will see what happens next season."