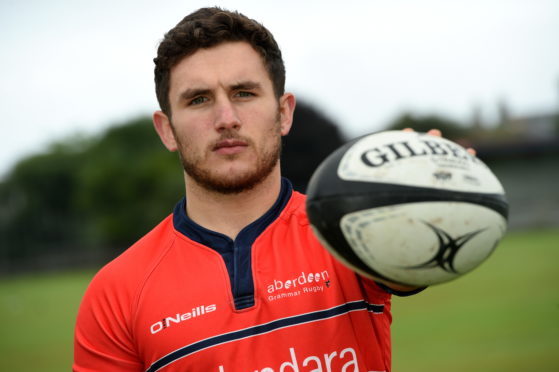 Aberdeen Grammar club captain Doug Russell is confident they have the leaders ready to step up and replace club favourites Grant Walker and Alex Ratcliffe.
Walker, who played 14 years for Grammar, and former skipper Ratcliffe stood down at the end of last season but there are a crop of younger players within the squad ready to seize the leadership mantle.
Russell and new team captain Sam Knudson head the group, with Greig Ryan and Matthias Schosser also picked out to help guide a youthful squad through the last campaign of National One before it is rebranded into the Championship.
Grammar have recruited stand-offs Liam Rongonui and Ciaran Wood, from Aberdeen Wanderers and Highland, as well as Sean Mills for Gordonians in what is a more settled side than the norm for this time of year.
Russell said: "Grant and Alex were great ambassadors for the club and big personalities. Both were very positive influences on and off the pitch but we have the players to step in. Don't get me wrong, those guys will be missed, but I think we have players that have been here for a number of years – myself, Sam, Greig Ryan and Matthias Schosser – who are ready to step into that role.
"We've had a really good pre-season. It's been very fitness-based, which was one thing we wanted to get from last year. We wanted to close games out better and that's hopefully going to turn into some points on the pitch. We've now got a squad who have played together for a few years. We really needed a couple more backs and we've got that. The boys have fitted right into the squad which has been really helpful.
"We used to get a turnover of about 10 guys every year in and out, but now we've had a good base of guys and you get a sense of playing for each other. You don't want to let each other down. That will play a huge part this year.
"Usually in pre-season you spend a lot of time teaching guys the calls and it can take a while for them to establish themselves in the team. It makes a huge difference – we were able to practice things to improve on from last year in the first pre-season session. Pre-season games are always messy but you could tell we were more organised than this time last year."
Grammar are on the road to Ardrossan Accies this weekend in the National League Cup, before their league opener against Jed Forest next weekend.