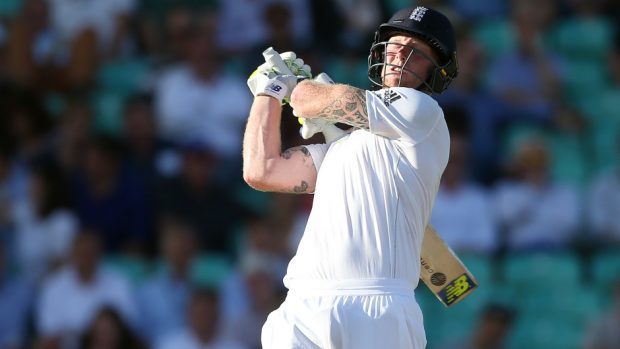 Some sports stars have the ability to seize a contest by the scruff of the neck and transform the outcome through the sheer force of their volcanic personality.
Ben Stokes has already guided England to an improbable victory in the World Cup this summer. But that was merely the prelude to his remarkable unbeaten century which sparked a near-unbelievable victory for the hosts against the Australians at Headingley.
When Stuart Broad was dismissed by the baggy-green brigade, they only needed one more wicket to go 2-0 up in the series and retain the Ashes. The crowd in Leeds were pretty quiet: the mid-afternoon collapse had left them down and demoralised.
But that was before Stokes produced one of the most memorable fightbacks since Ian Botham orchestrated similar pyrotechnics at the same venue in 1981.
It didn't seem to matter that his side still needed 73 to win. Soon enough, as he combined pragmatism with thunderous power and outrageous audacity, the target had been reduced to under 60, then 50, and the Aussie nerves began to flutter.
Stokes has every weapon in his repertoire and one suspects that Nathan Lyon will have nightmares about the fashion in which he was regularly swatted to the boundary by the all-rounder. The sheep swagger and chutzpah he displayed as the Third Test reached its climax was staggering.
He couldn't have done it, of course, without Jack Leach, the stolid, solid citizen at the other end, who might just have made the most significant one not out in the entire history of the sport.
And Australia didn't help themselves, with Marcus Harris dropping Stokes, then Lyon botching a run-out attempt. By the end of it all, the umpires – who have had a wretched time of it – ensured Stokes survived an lbw shout that looked absolutely plumb.
Yet, given the sheer drama and spectacle, it was the right result – let's not forget how England were dismantled for just 67 on Friday morning – and Stokes was the most obvious Man of the Match you could ever find. What a exhibition. What a reminder of the addictive power of Test matches. And what a madcap, frenetic finale.
And there are still two tussles remaining in this seesaw series!