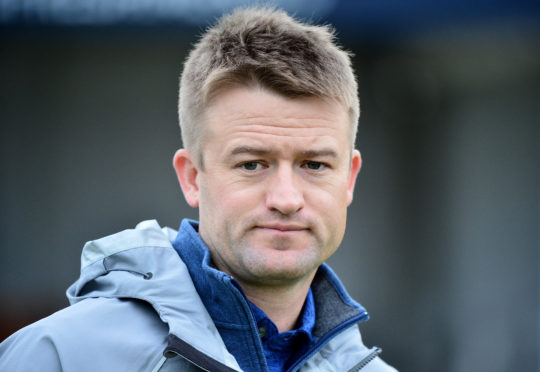 Inverness golfer Russell Knox is relishing his first experience of the Dunhill Links.
Knox, ranked 86th in the world, will tee off at the Old Course at 9.11am and is soaking up every second of competing on the three iconic courses.
He said: "I said to my wife when we got here and were walking around the town that there are very few places that we have travelled to that have the aura of St Andrews.
"Even if you are not a golf fan, something about it seems very special.
"If you are a golf fan, then it is heightened 100 times. It is a very cool place.
"Everyone would love to win in their home country. I have had a couple of decent efforts at the Scottish Open.
"This is my debut so it would be great to play well.
"I have heard it is a relaxing week and sometimes that can bring the best out of a golfer.
"From watching this tournament, if the weather isn't terrible then the scoring is good.
"You can get at Kingsbarns and the Old Course if you are playing well.
"Carnoustie is the same as it is not going to be set up anything like it is for The Open."
Aberdeen's David Law is also looking forward to his Dunhill Links debut.
The 28-year-old said: "It is a tournament I have watched for a long time so it is exciting to play in it for the first time. It was great to play Carnoustie on Tuesday for the first time.
"The design of the greens is brilliant – it is the way links golf should be played. You can't come into weeks like this with too much expectation because there are too many variables that need to go your way but I'm excited."