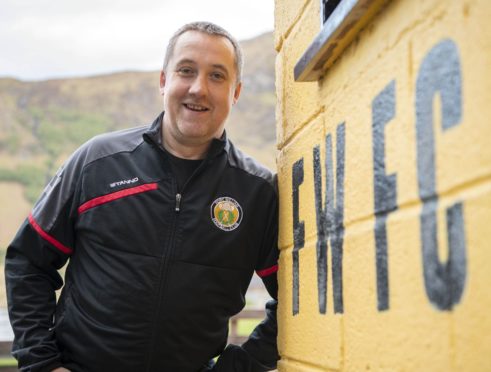 Fort William are searching for a new manager after Russell MacMorran announced he will leave the post at the start of 2020.
MacMorran was confirmed as the Claggan Park club's permanent manager in May 2019 following a five-month spell as interim head coach.
MacMorran replaced Kris Anderson, whose contract was terminated last January.
Fort William finished the 2019 season bottom of the Highland League without winning a single game.
But MacMorran has overseen a marked improvement this term with the club ending a 29-month run in the Highland League without a win with a 1-0 victory against Clachnacuddin in September.
The club announced the news in a statement this morning which read: "It is with regret that we announce that our manager Russell MacMorran has stated his intention to resign from his position as first team manager. His last game will be away to Wick Academy on January 4 2020.
"Russell's impact on the club cannot be understated. He joined the club just over a year ago as secretary and stepped up to take on the manager's role at the start of this year.
"Along with Jamie McGregor and then Mark Rydings they were able to stabalise the first team and get us through the season.
"Russell has contributed hugely to putting a competitive Fort William team on the park. So far this season we have reached the second round of the Scottish Cup, holding Albion Rover to a draw away from home and reaching the semi-final of the North Of Scotland Cup.
"Although we currently sit at the bottom of the Highland League he has helped build a foundation that will ensure this club has an exciting and positive future and we thank him for that.
"We will be advertising for the position of first team manager and hope to progress this in the coming weeks."
Fort William sit bottom of the Highland League table with one win from their opening 11 games.