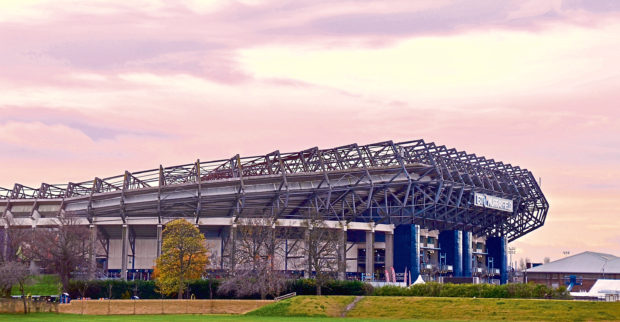 Scottish Rugby has launched a £500,000 initiative to help clubs who are struggling amid the COVID-19 outbreak.
A new Club Hardship Fund will offer financial assistance to grassroots organisations who are facing financial challenges through the impact of the virus.
The governing body said it recognised that, with a lack of fixtures and restrictions on public gatherings, clubs might struggle in the weeks ahead.
In addition to the new fund, Scottish Rugby is also accelerating its collective club support payments by a month, to April from May, which will in itself exceed £500,000 in funding to ease the financial burden.
Chief executive Mark Dodson said: "These are unprecedented times and we are acutely aware of the significant day-to-day financial challenges which our member clubs will face in the coming weeks if fixtures cannot be resumed in the mid to long term and other fundraising initiatives are curtailed.
"It is important that we act now and provide tangible, practical support during these unsettling times."
Clubs will be invited to apply to the CHF by completing a claim application, which will be posted on the Scottish Rugby website later this week and contain details of the necessary criteria.
On Friday, Scottish Rugby announced that, with effect from Sunday, March 15 at 6pm, there will be a period without domestic competition or training up to March 29.
This was decided in the aftermath of Scottish Government restrictions on public gatherings and the resulting pressure on emergency services and healthcare provision in relation to the ongoing COVID-19 situation.