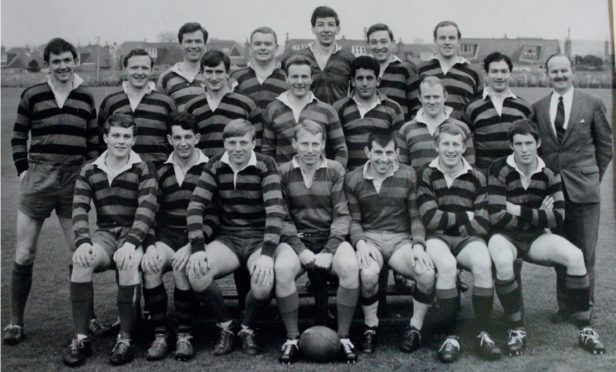 Nowadays, it's pretty much taken for granted that sports teams will spend days or even weeks preparing for a major challenge.
We can expect video analysis from both sides, players being coached individually and collectively, with a focus on creating camaraderie and building team spirit. Diet and nutrition, fitness schedules, psychology…nothing is left to chance.
Yet none of that applied 50 or 60 years ago and especially when rugby union was still an amateur pastime and the prevailing ethos was a world removed from the modern game.
Ken Scotland, one of his country's greatest-ever performers and a man who gained 27 international caps and turned out five times for the British and Irish Lions, has just released his autobiography at the age of 84 and it highlights the disparities between the pursuit in which the full-back starred and how professionalism has transformed matters.
For instance, there is the story of him winning a newspaper's Sports Performer of the Month award – a travelling clock – and being abruptly told by the SRU that he couldn't accept it because, if he did, he would have "professionalised" himself.
Then, when he moved to the Granite City with his family for work reasons, he wasn't allowed to represent Aberdeen Grammar or Gordonians because he hadn't gone to either school.
However, nothing illustrates the dramatic transformation between then and now than the background to Ken skippering the North and Midlands against the powerful New Zealand All Blacks in the city early in 1964.
It formed part of a massive schedule for the tourists, comprising 36 matches, with the Kiwis winning 34 of them, losing to Newport, and they were only prevented from a clean sweep in their international fixtures by defiant, dogged defence from Scotland during a 0-0 draw – the last in the sport's history between two Tier 1 countries – at Murrayfield on January 18.
Just four days earlier, Ken met up with his North and Midlands colleagues for an early lunch in a local hotel, prior to the 2.15 kick-off.
And, astonishingly, it was the first time that he had ever met a few of his compatriots who were being asked to lock horns with such New Zealand legends as Wilson Whineray, Don Clarke, his brother, Ian, Earle Kirton and Chris Laidlaw.
He recalled: "To say that our preparation to play the All Blacks was amateurish would be a huge understatement. In 1959, when the Lions met a Combined Provincial XV in New Zealand, it was reputed they had been having training sessions for the previous six months.
"Whereas, in Aberdeen, I was captaining the team from stand-off and having introduced myself to several in the side whom I had never met, I attempted to lay down some basic tactics."
That's right, he was also carrying out the coaching duties as well as his other roles.
He added: "In the line-out, I suggested we should jump at three and five, and I turned expectantly to the two second rows to see which one preferred to jump at the front or the middle, only to be be told by one that he didn't jump because he was a prop!
"Mike Gibb was, fortunately, big for a prop, but it meant a very busy afternoon for his colleague, the athletic Ian Wood.
"In the event, we punched well above our weight and kept the score down to a 15-3 defeat."
The contest demonstrated how the redoubtable North and Midlands select – who featured players from Aberdeen, Dundee, Fife, Inverness and elsewhere – rose to the occasion with a heroic rearguard display which showed they would not lie down to anybody.
And, just in case you are wondering, yes that athletic lock was indeed the man who is now Sir Ian Wood, oil entrepreneur, philanthropist and trailblazer in such initiatives as Opportunity North East, who was only in his early 20s at that stage of his life.
It was another time, another place, but this new book by a player whom Rugby World described as "one of the greatest of all time" is an evocative reminder of a lost world.
Ken Scotland: The Autobiography is published by Polaris.
Scottish club rugby is already in a tough position, with diminishing playing numbers and shrinking crowds.
So the news that there will be no grassroots action until at least January puts extra pressure on those who are trying their best to boost the game and encourage future generations.
I spoke to one rugby figure on Friday who told me he doesn't expect any club action at all this season – and he added: "Once people get out of the habit, it's hard to win them back"
Of course, there are bigger priorities in life at the moment, but community sport was and is something to be treasured, not least in helping youngsters with mental health issues.
But, for the foreseeable future, cricket and rugby clubs from Aberdeen Grammar to Highland and Gordonians to Aberdeenshire are stuck in limbo.
And it could be a very bleak winter for many of these organisations.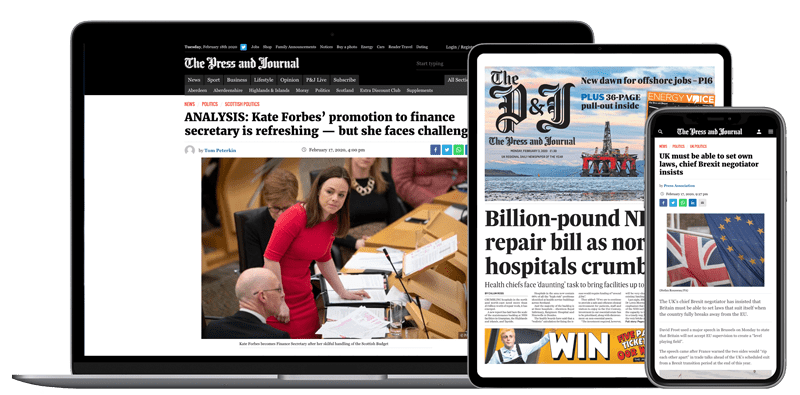 Help support quality local journalism … become a digital subscriber to The Press and Journal
For as little as £5.99 a month you can access all of our content, including Premium articles.
Subscribe