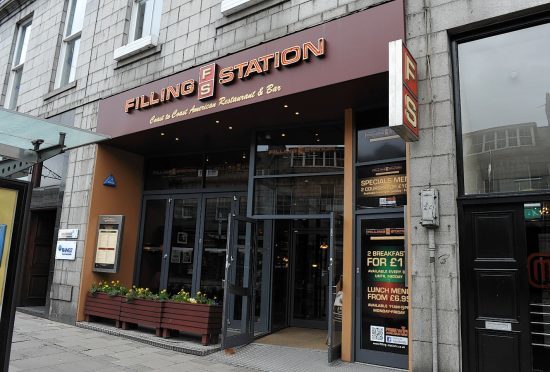 Another restaurant in Union Street, Aberdeen, is to shut after it was identified as "underperforming" by its owner.
The Restaurant Group (TRG) said yesterday its Filling Station branch at No 254 on the city's main street would close within weeks, with 20-25 jobs affected.
It comes hot on the heels of Spanish restaurant La Tasca, just across the road, shutting its doors.
And chocolatier Thornton's is closing its Union Street shop as the knock-on effect of the oil and gas industry slump hits city centre retailing.
TRG, which also owns the Frankie & Benny's (F&B), Chiquito, Coast to Coast and Garfunkel's restaurant chains, said a total of 33 UK sites were shutting "immediately" as part of a strategic review.
The Aberdeen Filling Station – open since 2001 – is one of two doomed Scottish restaurants, joining a Chiquito in Glasgow on the hit list.
A restaurant in Edinburgh which was among the 33 earmarked for the chop has already closed.
TRG's other sites, including two F&Bs, two Chiquitos and a Coast to Coast in Aberdeen and a Filling Station in Inverness, continue to operate as normal.
Worst affected among the chains is F&B, with 14 sites shutting, after TRG found performance had suffered due to "insufficient focus on value, unsuccessful menu development and poor operational execution".
News of the closures came as the company reported pre-tax losses of £22.5million for the first half of 2016, compared with profits of nearly £37million a year ago, after it took a hit from a £59.1million exceptional charge linked to prospective store closures and writedowns.
It is thought the store closures will affect up to 1,000 jobs, although TRG insisted the vast majority of staff were likely to take advantage of "plenty of opportunities" at other outlets.
TRG opened seven new restaurants and pubs during the first half of the year and expects up to 21 more sites to have started trading by the end of 2016.
First half like-for-like sales fell 3.9% as the group, which has issued a string of profit warnings, flagged a "challenging trading period".
Chairman Debbie Hewitt added: "The board has moved quickly to undertake a review of the operating strategy and we now have clarity on the issues facing our leisure brands, particularly Frankie & Benny's.
"The brand remains relevant and popular and we are confident that improved performance will be achieved by being more customer-focused and data-driven, and through better operational execution."
The Restaurant Group admitted it has lost value-conscious customers at F&B after "significant price increases". The firm pledged to "look at the pricing architecture of the menu" and "reinvigorate the value offer" in a bid to attract more families to its outlets.
Earlier this month, the company ousted chief executive Danny Breithaupt, replacing him with former Paddy Power boss Andy McCue.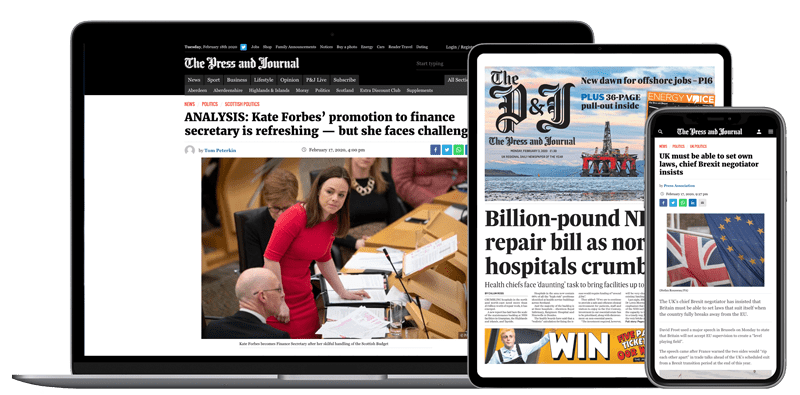 Help support quality local journalism … become a digital subscriber to The Press and Journal
For as little as £5.99 a month you can access all of our content, including Premium articles.
Subscribe