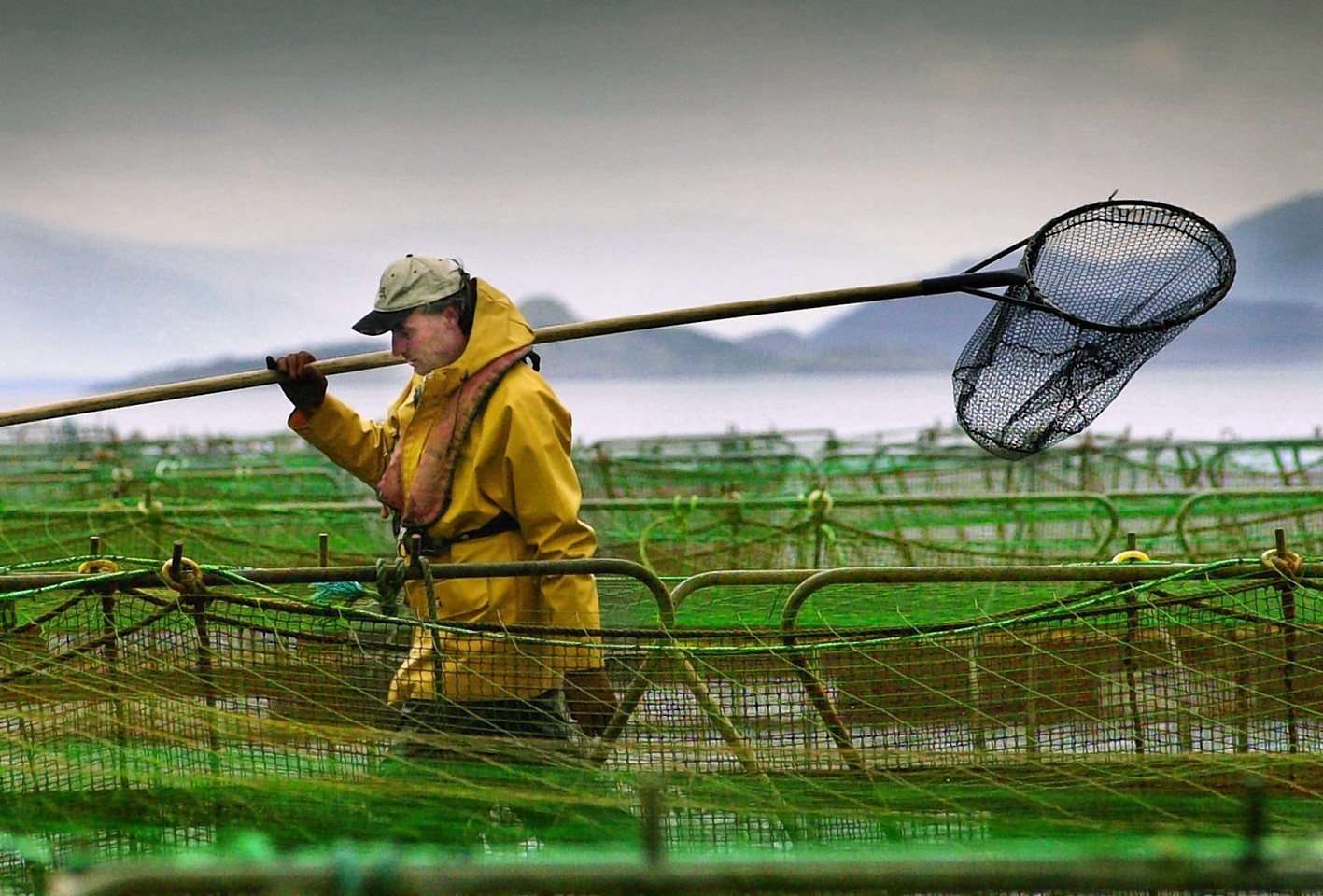 Salmon farming nemesis Don Staniford has warned the continued use of antibiotics to combat disease in the industry is a public health risk.
Mr Staniford, an arch critic of the sector for years, cited figures obtained through a Freedom of Information request to the Scottish Environment Protection Agency (Sepa).
He also highlighted scientific papers claiming a link between the use of antibiotics on fish farms and increased bacterial resistance to the drugs.
But industry body the Scottish Salmon Producers' Organisation accused Mr Staniford of presenting "skewed" information in order to "support his own agenda".
And the Scottish Government insisted there is no risk to human health, saying the figures used by Mr Staniford were not an accurate reflection of antibiotic use in salmon farming.
According to Mr Staniford, who fronts "international network" the Global Alliance Against Industrial Aquaculture (GAAIA), Scottish salmon farms use large quantities of antibiotics.
Citing the Sepa figures, he said: "Between 2002 and 2015, there were 147 reported instances of drug use at salmon farm sites across Scotland."
Farmed salmon are "addicted to a cocktail of chemicals, he claimed, adding: "The use of antibiotics in salmon farming is a threat not only to the environment but also to public health.
"Antibiotic contamination of sediments and shellfish has been reported for over two decades and antibiotic resistance means that the drugs don't work anymore."
The Sepa figures were also highlighted in a statement from GAAIA, which said: "Scottish salmon farms are still using significant quantities of antibiotics, with 2015 use higher than antibiotic use in 2002 and 2004.
"Antibiotic use on Scottish salmon farms peaked at over 5,500kg (5.4tonnes) in 2006 but still stood at over 1,500kg (1.4tonnes) in 2014."
SSPO chief executive Scott Landsburgh said: "Yet again Don Staniford has presented skewed information and data to support his own agenda.
"False and unfounded accusations have the potential to damage the reputation of the UK's favourite fish – and Scotland's largest food export, which is often seen as the pillar of Scotland's rural economy".
A Scottish Government spokeswoman said: "These figures alone do not give an accurate picture of antibiotic use in salmon farming.
"Antibiotic use in salmon farming remains low and does not pose a risk to human health. Antibiotics are not used on a long-term basis but intermittently for short periods – five to 14 days – to control outbreaks of disease."
Sepa's figures include several drugs which are not antibiotics. They also reflect the total weight of drugs prescribed, rather than actually used, including any active antibiotic ingredients.