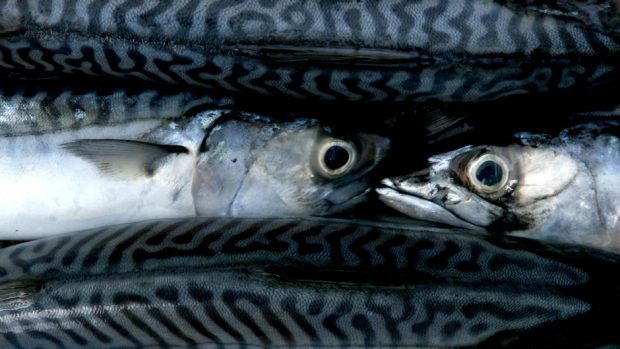 Scotland's fishing fleet would be given new targets for landings into the country's ports under plans being considered by the Scottish Government.
Fisheries Minister Fergus Ewing revealed in parliament the measure is currently being looked at in order to deter boats, particularly in the pelagic sector, catching species including mackerel and herring, from landing their fish abroad.
Action is being proposed after attempts to introduce a voluntary scheme to encourage more skippers to land into Scottish ports achieved "very little progress".
Mr Ewing said: "The Scottish Government has been working with all parts of the fishing industry in Scotland, onshore and offshore, to encourage a voluntary increase in landings of sea fish, and particularly pelagic sea fish, into Scotland.
"The government sought a voluntary increase in landings of mackerel into Scotland during the recently completed winter fishing season.
"There was, unfortunately, very little progress in this fishing season and the proportions of pelagic fish landed into Scotland and overseas have remained broadly the same as in recent years, with just over half of the fish landed by Scottish vessels landed overseas.
"As a result, the government is now considering what further steps might be appropriate to establish a Scottish landings target for Scottish fishing vessels, and in this is consulting with a wide range of relevant representatives."
He added: "The government considers that a Scottish landings target, successfully established and leading to increased landings into Scotland, will help to maintain and potentially to increase employment and connected economic activity in coastal and island communities."
The Scottish Fishermen's Federation (SFF) was guarded in its reaction.
SFF chief executive Bertie Armstrong said: "We share the Scottish Government's aim of enhancing economic activity in our coastal and island communities, and are engaging with the minister and civil servants on this complex issue, tied as it is to capacity within the processing sector."
Mr Ewing's parliamentary comments came in response to Banffshire and Buchan Coast SNP MSP Stewart Stevenson asking for an update on efforts to boost Scottish landings.
"An increase in landings would further support businesses in the north-east and could boost exports as well as jobs," Mr Stevenson said yesterday.
He added: "It is reassuring to hear from the cabinet secretary that the Scottish Government is looking at what further steps might be appropriate to establish a target."
The most recent figures from Scotland's Chief Statistician showed 439,900tonnes of fish worth a total of £437million was landed by Scottish-registered boats during 2015.
This was compared with 480,700tonnes of fish worth £514million the year before, meaning volume and value declines of 8% and 15% respectively.