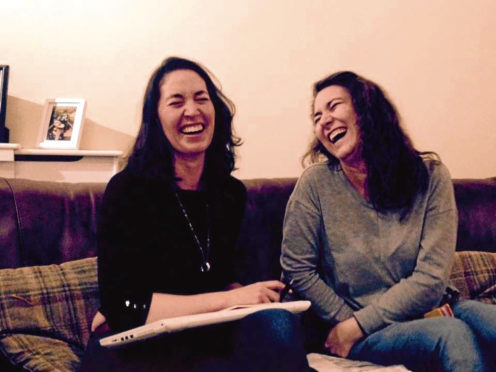 Aberdeenshire sisters are aiming to turn their passion for providing a voice to those with rare diseases into a successful business.
Rebecca Stewart launched the charity Teddington Trust with her sister, Nicola Miller, in 2012, following her nephew's diagnosis with the rare genetic condition xeroderma pigmentosum (XP).
At just 13 months old Eddison Miller became one of the youngest people in the world to have the disorder, which means he could get cancer from the UV rays in sunlight, and has to wear a special suit to block them when he leaves the house.
Since then the pair have published eight quarterly magazines entitled Rare Revolution and on Saturday will launch their first publication for children with rare diseases – written by children.
They have now set up a company, NRG Collective, and are in Elevator's accelerator programme to help them boost their turnover.
The firm generates most of its business through advertising and the production of paid for supplements within the digital publication. They hope to be able to publish hard copies to circulate to GP surgeries, pharmacies, hospitals and charities.
Speaking on world Rare Disease Day, Mrs Stewart said: "We recognised a gap for appropriate rare disease information and signposting. It is quite difficult to get the level of information in articles that people would like access to out in the mainstream press, and whilst there are publications which are aimed at industry and healthcare professionals these are not available to the mainstream patient population nor are they written in a language that is really accessible.
"So we were really talking about how we could improve that within communication within the charity and someone said to us we should start our own magazine. Neither of us have a background in publishing or journalism and we launched a Facebook page and website, and within 12 weeks we launched the first magazine and the appetite was enormous.
"People wanted to be able to tell their stories in full. Charities wanted to be able to talk about the work they were doing where the work itself was the value and it didn't have to become a news story. We wanted to be able to work really, really hard with industry to take the technical information they had but turn it into something they can get benefit from."