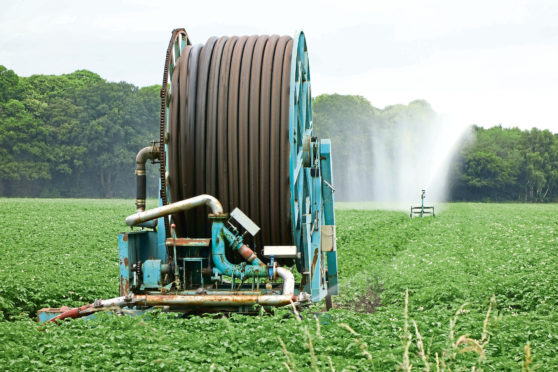 Water scarcity warnings have been issued to farmers and growers in selected parts of Scotland.
The warnings, in the form of letters, are rriving on at-risk holdings at least one month earlier than was deemed necessary last year by the Scottish Environment Protection Agency (Sepa).
In addition to stating that water abstraction licences on notified farms are in catchment areas where the availability of water is already "under threat" the Sepa letter warned that the early onset of water scarcity this year also "heightens the likelihood that abstraction licences will be suspended"in accordance with Scotland's National Water Scarcity Plan.
"Really this is early advice for farmers and growers," said a Sepa spokeswoman.
"The important thing at the moment is to get irrigators to think about the steps they can take now so they are prepared if we have another dry summer."
With conditions in some parts of the country already extremely dry, however, the Sepa letter also states: "We are writing to update you at the start of what is an important time of the year for water demand in the agricultural sector with conditions expected to worsen before they improve."
Current on-farm conditions across Scotland are extremely variable, however, with Banffshire grower, Graham Twatt, Easter Cushnie, reporting that while 35mm of rain fell on his farm earlier this week, rainfall four miles up the road was only half that.
He said: " We've received a Sepa letter about our own catchment area, although the forecast for next week is for cold and wet.
"Sepa was very helpful in working with us last year, however, so we're hoping for the same again."
Laurencekirk grower, John McWilliam, farming Haughhead, was also content, with his crops having benefited from around "two inches of rain, at least" in the last month.
He said: "We have no water shortage at the moment, therefore.
"Reports from elsewhere aren't so good, however, with the rain hitting some areas and missing others, particularly Fife."
For those who are already on Sepa's watch list, however, the early season water message is clear enough.
This week's warning letter stated: "Abstractors in all sectors have an important part to play and we want to work with you.
"As you are now likely to be considering irrigating, we would like you to help minimise the pressure on the water environment by making sure that over-watering is avoided; by moving or turning off irrigators at the appropriate time; identifying and repairing or replacing leaky equipment without delay; irrigating at night to reduce the amount of water lost to evaporation and by agreeing schedules for staggered abstractions with your neighbours in the catchment."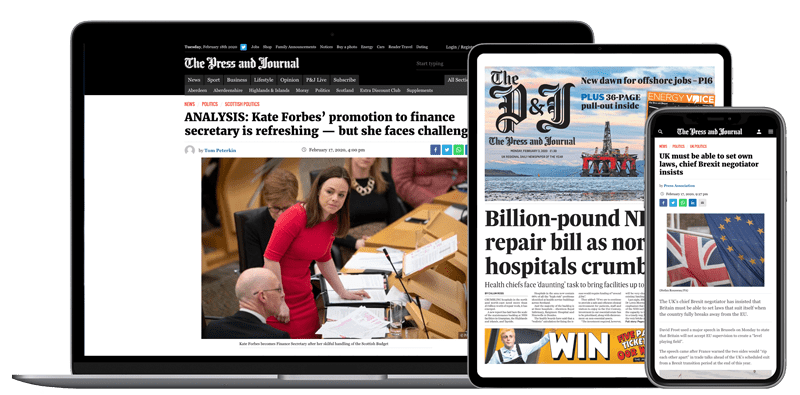 Help support quality local journalism … become a digital subscriber to The Press and Journal
For as little as £5.99 a month you can access all of our content, including Premium articles.
Subscribe