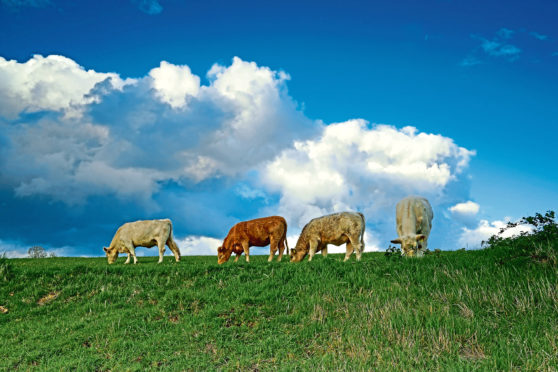 Grazing cattle may not be as bad for the environment as previously thought, according to a new study.
Scientists at Rothamsted Research in Hertfordshire say their findings, published today to coincide with World Environment Day, show the climate impact of grass-fed cattle herds may have been overestimated.
The study, conducted on the institute's experimental beef and sheep farm in Devon, found urine from animals reared on pasture with white clover had just over half the amount of nitrous oxide previously assumed to be released by grazing cattle.
They say nitrous oxide – a greenhouse gas 265 times more harmful than CO2 – can account for up to 40% of beef supply chain emissions and the findings from the study could help the farming sector achieve its ambition of becoming net-zero by 2040.
The experiment involved measuring the nitrous oxide levels in urine from three 30-cow herds of cattle grazed on different systems.
These were: land that had long been pasture; a high-sugar grass commonly sown by farmers and a high-sugar grass and white clover mix.
The scientists found the urine from cattle grazed on the white clover mix contained 0.44% nitrous oxide once the additional nitrogen captured from the air by clover was accounted for.
This is almost half of the 0.77% figure used by the Intergovernmental Panel on Climate Change (IPCC) in its calculations.
"These differences might not sound like much, but when used in calculations of the climate impact of beef, they have a considerable effect," said the study's lead author, Dr Graham McAuliffe.
Study co-author and nitrous oxide expert, Dr Laura Cardenas, said the inclusion of white clover in pasture was unlikely to be a "silver bullet".
However, its inclusion, along with increased levels of legumes in pasture and the utilisation of low-carbon fertilisers would help the farming sector realise its net-zero ambitions.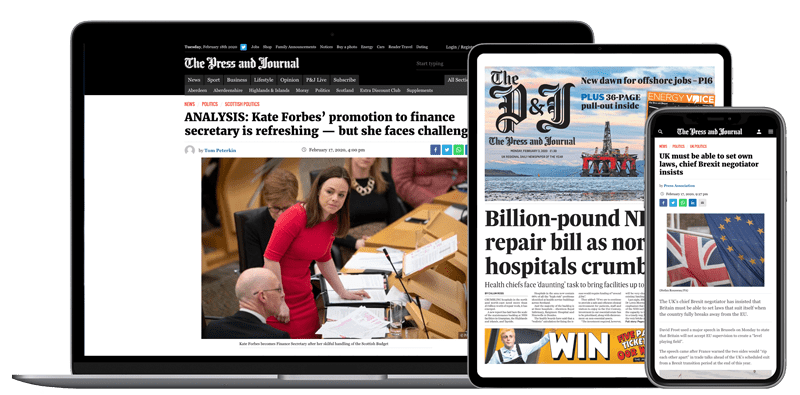 Help support quality local journalism … become a digital subscriber to The Press and Journal
For as little as £5.99 a month you can access all of our content, including Premium articles.
Subscribe