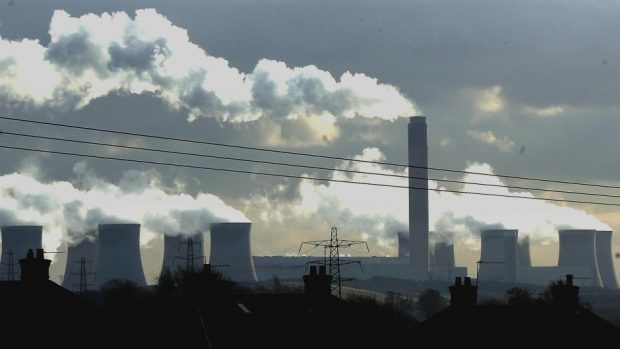 A biological sciences research fellow has confirmed climate change is causing sea temperatures to rise.
Biological sciences research fellow Alan Baudron, of Aberdeen University, said a recent assessment of the distribution of fish species across the north-east Atlantic showed there had been some changes.
He said: "Changes in distribution are predominantly in a northward direction, and indicate that warm-water species such as hake and anchovy have expanded … into the northern North Sea.
"Cold-water species such as cod and haddock have experienced a contraction of their range out of the southern North Sea and the seas around Ireland.
"While these changes are consistent with the poleward shifts expected under climate change, it is likely that fluctuations in fishing pressure have also affected distributions, with recovering stocks such as hake expanding the area they occupy as their numbers increase.
"Aside from changes in distribution, current research by the university indicates that rising sea temperatures are also impacting fish sizes."
Professor Paul Fernandes, also from Aberdeen University, said the latest advice from Ices painted a "less than rosy" picture for the Scottish fleet.
But he also insisted there was no cause for alarm, adding: "Many of the stocks around Scotland are in a healthy condition, and these cuts just reflect prudent management to maintain these populations above levels which are sustainable.
"Populations in the North Sea of haddock, herring, saithe, plaice, monkfish, and Fladen (area) prawns, are still healthy. The mackerel stock is also still doing quite well in spite of significant challenges in securing international agreements on its sustainable exploitation.
"Like plaice, the hake population in the North Sea is at unprecedented levels.
"North Sea cod, however, presents a different story; the latest advice indicates this is now being fished more heavily than in recent years. It is also possible that species like hake, saithe and cod could be competing with each other.
"Climate may be playing a role here too as hake may be considered a species from warmer water. However, in the 1950s there were large hake catches in the North Sea, so it is probably more a case of them returning as a result of population recovery.
"In a similar vein, watch out for the return of blue fin tuna, which have been showing up off the west coast of Lewis in recent years."
Marine ecologist Natalia Serpetti, of the Oban-based Scottish Association for Marine Science, has studied the effects of climate change on fish stocks off the west coast, finding cod are particularly sensitive to rising sea temperatures and likely to decline in number over the coming decades.