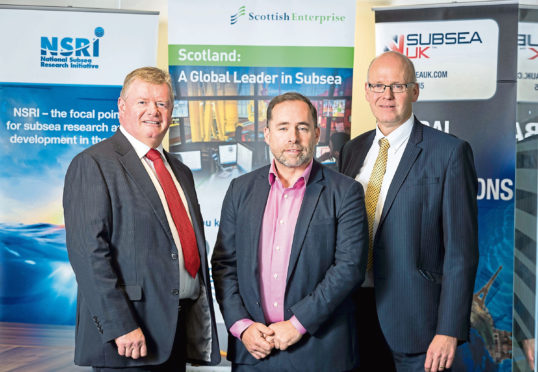 A host of companies from across the north and north-east are to benefit from a £21 million investment from a partnership between Scotland and Japan.
The cash will go to six projects being worked on by 20 firms from the two nations on the next wave of challenges in the global subsea industry.
A total of 12 Scottish companies are involved in the projects, focused on technological breakthroughs in offshore renewables, oil and gas and carbon capture and storage.
Scottish Enterprise is footing £6.2m, with another £4.1m coming from Japan's Nippon foundation, while the remainder is being brought by the 20 companies involved in the work.
Industry body Subsea UK is also involved, with the funding aimed at helping Scottish firms capitalise on the opportunity presented by the "blue economy" – expected to be worth £140 billon by 2035 globally.
Eight north and north-east firms are involved, including Inverness-based Tension Technology International and Aberdeenshire-headquartered engineering services group Texo.
The other north-east companies are SMS, Tritech, Yokogawa UK, Ecosse IP, EC-OG and Precision Impulse.
The projects include an £8.3m scheme to develop an offshore and subsea Internet of Things infrastructure, and a £3.3m venture to build a digital system to monitor floating structures.
The funding was announced by Scottish External Affairs Secretary Fiona Hyslop during a visit to Japan.
She said: "I am encouraged by the continued collaboration between Scotland and Japan in marine resource development and subsea technologies."
Nippon Foundation executive director Mitsuyuki Unno said: "I hope these projects will promote multisectoral collaboration and global partnerships, and develop the new ocean development market."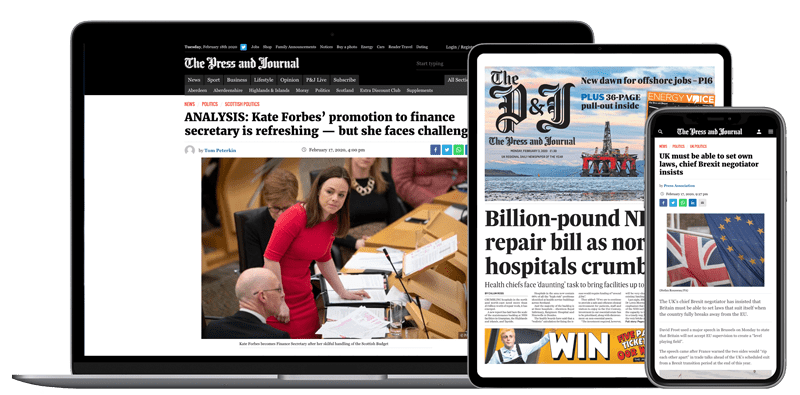 Help support quality local journalism … become a digital subscriber to The Press and Journal
For as little as £5.99 a month you can access all of our content, including Premium articles.
Subscribe