The company running northern isle ferries and Caledonian Sleeper train services between Scotland and London saw nearly £300million wiped from its balance sheet yesterday.
Serco Group's shares and market value plunged nearly 20% after it revealed a sharp fall in revenue and weaker underlying profits.
Investors were spooked by the figures, concerned the outsourcing group is struggling to shake off problems which have dogged it in recent years.
Chief executive, the former boss of Scottish firm Aggreko, was brought in nearly three years ago to restore the company's reputation after high-profile scandals over UK government contracts for prisoner escorts and tagging.
Serco said underlying profits slid to £82.1million last year, from £95.9million in 2015, hit by loss-making and terminated contracts.
At the pre-tax level, profits of £29.6million for 2016 followed losses of £69.4million the year before as total revenue fell by 13% to £3.05billion.
Mr Soames said: "These results show that the execution of our five-year plan remains on track.
"The road back to prosperity was always going to be long and winding, with many potholes and boulders, but we are making good progress."
He added: "With over 500 contracts worldwide, there are always going to be some with operational issues; however, there are many fewer now than there were two years ago.
"Relationships with customers, particularly in the UK, have strengthened notably."
Serco, which employs 47,000 people globally, has run NorthLink Ferries to and from the northern isles since July 2012 under a Scottish Government contract expected to become due for potential extension or rebid in 2018.
Last year, Serco was unsuccessful in the tender to operate the Clyde and Hebrides ferry network on behalf of Transport Scotland.
The company has operated Caledonian Sleeper services since April 2015 under a 15-year deal.
Mr Soames said yesterday the group currently saw both risks and opportunities in Brexit but the likely impact in its business was unclear.
He added: "Our strong presence in North America, the Middle East and Australia diversify our risk and give us choices as to where we invest our resources."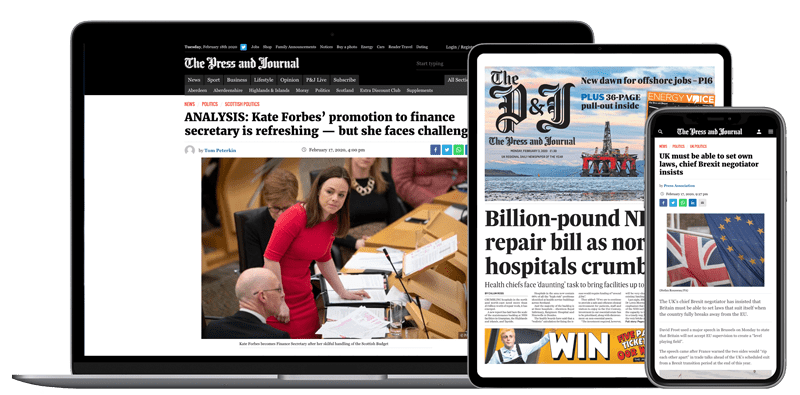 Help support quality local journalism … become a digital subscriber to The Press and Journal
For as little as £5.99 a month you can access all of our content, including Premium articles.
Subscribe