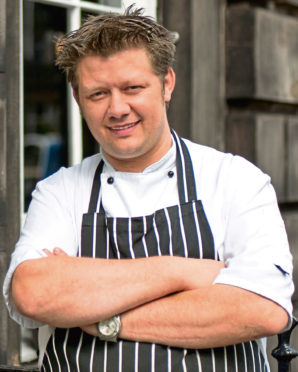 A trade body is on a mission to encourage Londoners to eat more Scottish seafood.
Award-winning chef Mark Greenaway will lead the drive at Seafood Scotland's first pop-up restaurant later this month.
Fisherman David Gatt, skipper of the Banff-registered Audacious, will also be on hand to offer advice about the different species available
The Fishermen's Buoy restaurant will be at Boxpark, one of London's top foodie destinations, from Friday June 29 to Sunday July 1.
Visitors will be able to choose from a menu designed and cooked by Mr Greenaway –whose Edinburgh restaurant boasts a string of accolades – that promote Scotland's diverse range of seafood.
He will use species such as Scottish mackerel, salmon, hake and brown crab to tempt passers-by.
Customers will be able to enjoy seafood platters cooked on the barbecue or served cold, while the pop-up restaurant will also offer tasters of Scottish seafood products available in stores around London.
Seafood Scotland trade marketing manager, Natalie Bell, said: "London is one of our biggest markets.
"Each year, we try to engage the London audience in different ways and encourage them to try more Scottish seafood.
"What better way to share the quality and taste of Scottish seafood than by opening our own restaurant?"
She added: "Boxpark is the perfect location. It already has the reputation as a foodie hot spot and the Fishermen's Buoy will offer customers something new and a bit different.
"Customers will get to choose from the finest quality Scottish seafood, learn more about the species from our resident fisherman and have their dishes cooked to order on the barbecue by a celebrity chef who is also a huge fan of Scottish seafood.
"We can't wait to get set up and open to the public and to share the experience for the first time."
Mr Greenaway, who represented Scotland in BBC2's Great British Menu for two years in a row, said: "The team is looking forward to bringing some of Scotland's world class seafood to London and showcasing some of the 60 different species available."